A plant cell produces two types of metabolites: primary metabolites involved directly in growth and metabolism, and secondary metabolites considered as end products of primary metabolism and not involved in metabolic activity. The group of pathways synthesizing simpler but essential molecules for normal physiological growth and energy requirements of plants is called primary metabolism and the products are called primary metabolites. They are widely distributed in nature and are also utilized as food by man.
Primary metabolites such as carbohydrates, organic and amino acids, vitamins, hormones, flavonoids, phenolics, and glucosinolates are essential for plant growth, development, stress adaptation, and defense. Besides the importance for the plant itself, such metabolites determine the nutritional quality of food, colour, taste, smell, antioxidative, anticarcinogenic, antihypertension, anti-inflammatory, antimicrobial, immunostimulating, and cholesterol-lowering properties.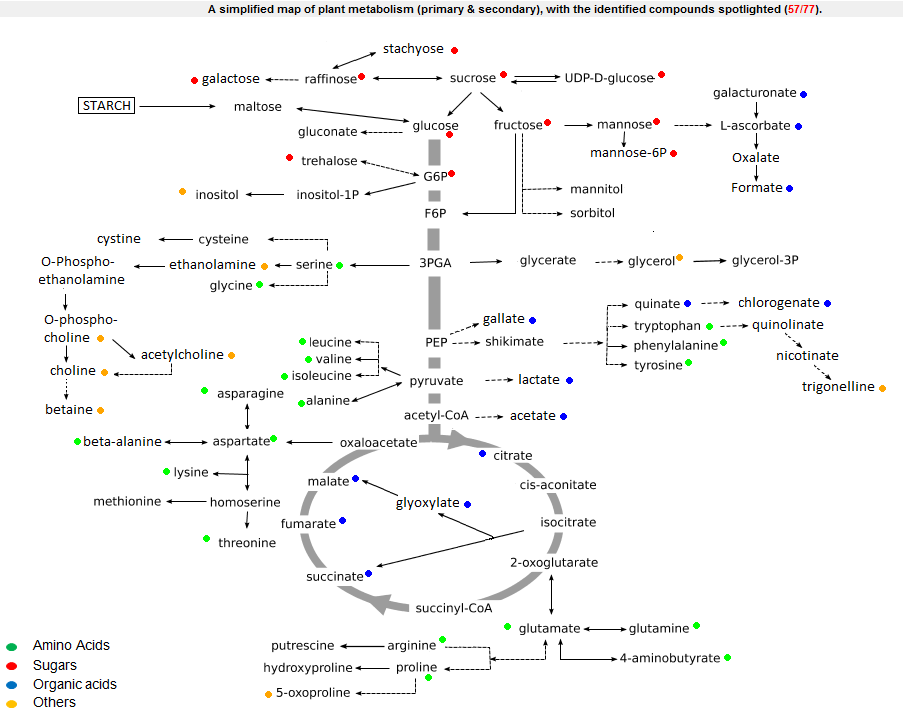 Figure 1. A simplified map of plant metabolism (mainly primary).
For example, carbohydrates are biological molecules consisting of carbon (C), hydrogen (H) and oxygen (O) atoms, usually with a hydrogen–oxygen atom ratio of 2:1 (as in water); in other words, with the empirical formula Cm(H2O)n (where m could be different from n). This formula holds true for monosaccharides. Some exceptions exist. A vitamin is an organic compound and a vital nutrient that an organism requires in limited amounts. An organic chemical compound (or related set of compounds) is called a vitamin when the organism cannot synthesize the compound in sufficient quantities, and it must be obtained through the diet; thus, the term vitamin is conditional upon the circumstances and the particular organism. The glucosinolates are natural components of many pungent plants such as mustard, cabbage, and horseradish. The pungency of those plants is due to mustard oils produced from glucosinolates when the plant material is chewed, cut, or otherwise damaged. These natural chemicals most likely contribute to plant defense against pests and diseases, but are also enjoyed in small amounts by humans and are believed to contribute to the health promoting properties of cruciferous vegetables.
Liquid Chromatography (LC) is a form of chromatography that allows separation of complex mixtures of both semi- and non-volatile compounds based on slight differences in solubility between chemicals. Creative Proteomics offers you a state-of-the-art liquid separations platform that includes standard LCs with frequently used separation mechanisms to quantify plant primary metabolites.
Platform
Summary
Identification and quantification of plant primary metabolites.
Report
A detailed technical report will be provided at the end of the whole project, including the experiment procedure, instrument parameters.
Analytes are reported as uM or ug/mg (tissue), and CV's are generally<10%.
The name of the analytes, abbreviation, formula, molecular weight and CAS# would also be included in the report.
With integrated set of separation, characterization, identification and quantification systems featured with excellent robustness & reproducibility, high and ultra-sensitivity, Creative Proteomics provides reliable, rapid and cost-effective plant primary metabolites targeted metabolomics services.
How to place an order:

*If your organization requires signing of a confidentiality agreement, please contact us by email.