Exosomes are one of common extracellular vesicles (EVs) with diameter size of 30-150 nm. They are produced in endocytic compartments and then secreted to microenvironment, such as tissues and diverse biological fluids including serum/plasma, cerebrospinal fluid and urine (in vivo). Besides, exosomes can also be present in the conditioned media (in vitro). Definitely, the EVs have specialized and important functions in various physiological processes. However, compared with EVs in general, it is still unknow the unique characteristics or functions of exosome in clinical biomarker area. Therefore, with the develop of exosome isolation technique, there's a growing interest and make it possible to figure out the detailed functions or application of exosome in pathological process of diseases.
Exosomes mainly contain a mixture of proteins, lipids, RNAs, etc. According to current studies, the exosomes from different biological fluids have diverse contents and functions. Definitely, compared with other contents, proteins play a crucial role in biological functions. Therefore, to perform total protein profiling of exosomes from different biological samples are essential and useful in biomarker discovery and clinical diagnosis.
Creative Proteomics provides professional and comprehensive exosome proteomics analysis to identify and quantify the proteins in the exosomes. In addition, we can also help you with biomarker discovery after interpreting proteomics data by powerful bioinformatics technique.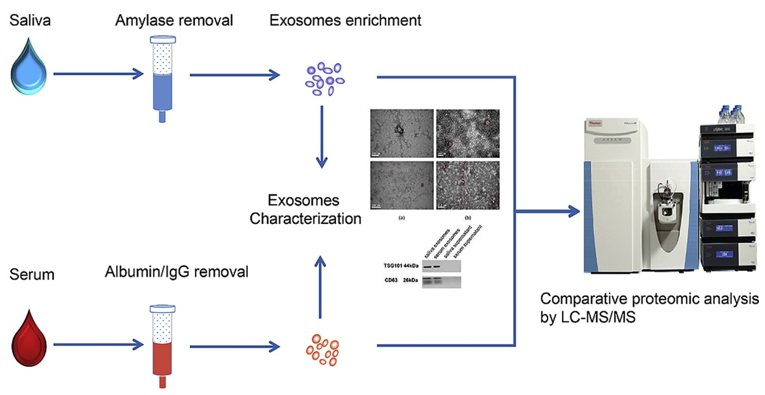 Figure 1: workflow for saliva and serum exosome proteomics (Y. Sun et al., 2017)
Advantage of Exosome Proteomics Service
Comprehensive sample preparation. We can perform the whole project from exosome isolation to protein identification and quantification. Exosomes can be isolated from various samples including plasma/serum, cerebrospinal fluid, saliva, snot, urine, bile, cell media, etc.
Cutting-edge facilities & optimized protocols. Our proteomics platform is equipped with Q Exactive HF MS and Orbitrap Fusion Lumos MS that are the newest version of MS with the highest resolution. Besides, our scientists are experienced in exosome proteomics area and can provide customized service.
Biomarker discovery by bioinformatics analysis. Our bioinformaticians are experts in various bioinformatics tools for data interpretation and deeper mining.
With years' experience and state-of-the-art instrumentation, Creative Proteomics have a comprehensive workflow for exosome proteomics research. Please contact us for more detailed information.