Glycerophospholipids Analysis Service
---
Glycerophospholipids are glycerol-based phospholipids.  They are the main component of biological  membranes. Glycerophospholipids present a significant challenge in high level  of accuracy in lipid quantitation, given the headgroup diversity, large number  of possible acyl chain combinations, and vast range of ionization efficiency of  species. The glycerophospholipids include hundreds of analytes encountered in  routine profiling and over a thousand species detectable from repeated fragmentation  scanning from some samples.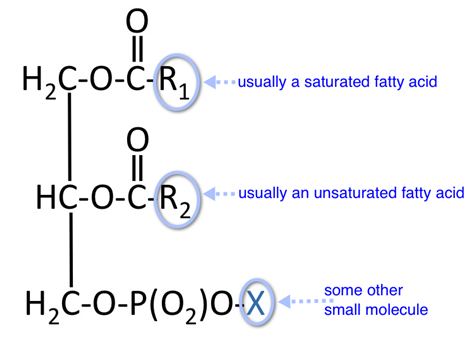 Equipped with advanced electrospray  ionization mass spectrometry (ESIMS) for Glycerophospholipids quantification,  sophisticated detection techniques, and a panel of experienced scientists and  technicians, Creative Proteomics provide customer-tailored service with rapid  analysis procedures and easy to read report, to speed up your scientific  research. For glycerophospholipids, we offer several approaches depending on  the depth of analysis that is required.
1. Phospholipid Class Panel
The  class panel consists of a quantitative phospholipid class scan. We can quantify  all of these classes or limit to only the ones that you select.
2. Comprehensive Phospholipid Panel
The  comprehensive panel analyzes all individual isobaric species contained within  each class.
Technology Platform:
ESI  Liquid Chromatography Mass Spectrometry (ESI- LC/MS)
Sample Type:
Cells
Animals
Humans
Minimum sample quantity
Cells:      500,000
Fluids:    50 microL
Tissues:  5 mg
Glycerophospholipids could monitored in This Service
Ordering Procedure:

With integrated set of  separation, characterization, identification and quantification systems  featured with excellent robustness & reproducibility, high and  ultra-sensitivity, Creative Proteomics provides reliable, rapid and  cost-effective Lipidomics services.
* For Research Use Only. Not for use in diagnostic procedures.
Our customer service representatives are available 24 hours a day, 7 days a week.
Inquiry