Gel electrophoresis is an important methodology employed for protein analysis, which contains many different techniques, including sodium dodecyl sulfate-polyacrylamide gel electrophoresis (SDS-PAGE), isoelectric focusing (IEF), and so on. SDS-PAGE, the most common gel electrophoresis used for proteins, provides an easy method to estimate the molecular weight of proteins, assess the complexity of the sample or the purity of preparation, and monitor the fractions obtained during chromatographic or other purification procedures. Moreover, electrophoretic patterns are required by ICH Q6B for the analysis of biopharmaceuticals.
Protein Gel and Imaging Analysis at Creative Proteomics
Electrophoretic methods have been applied to protein research for many years and separate proteins according to different physicochemical parameters. At Creative Proteomics, we can provide various protein gel and imaging analysis.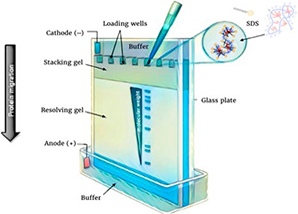 1D SDS-PAGE is a method that separates proteins by molecular weight, where the samples are weighed and dissolved in SDS. SDS-PAGE is widely used in protein analysis, such as protein size determination, protein identification, sample purity analysis, and so on. IEF is an electrophoretic technique to separate proteins based on isoelectric point (pI), which can resolve different proteins of similar size that cannot be resolved on standard SDS-PAGE gels.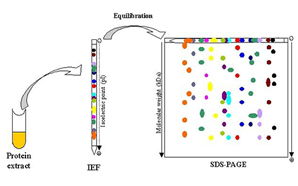 2-DE is a powerful tool for separation and fractionation of complex protein mixtures. The 2-DE separates protein firstly by IEF and then by SDS-PAGE. At Creative Proteomics, we can provide 2D electrophoresis services according to standard operating procedures (SOPs). High resolution 2D electrophoresis is used for protein species and isoform distribution analysis, host cell protein analysis, quantitative comparison of cell states, and so on.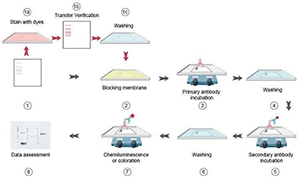 Western Blot & Electrical Transfer Analysis
Western blot is a commonly used method for protein analysis, such as qualitative and semi-quantitative analysis. In this method, proteins are separated by 2-DE and then these proteins are transferred to a carrier membrane. Western blot can be used for the qualitative detection of single proteins and protein modifications.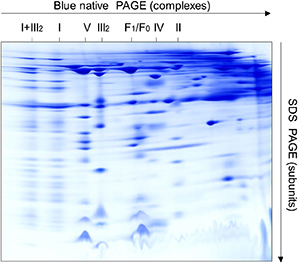 2D Blue Native / SDS-PAGE for Complex Analysis
Blue native (BN) PAGE, one of the native gel methods, can analyze proteins that are in a folded state. In 2D BN/SDS-PAGE analysis, proteins are analyzed by dimension BN-PAGE and second dimension SDS-PAGE. 2D BN/SDS-PAGE has been proved to be a useful tool for protein complex analysis. It can provide information about the size, number, protein composition, stoichiometry and relative abundance of the sample. Creative Proteomics provides a method for the global analysis of the subunits of protein complexes through 2D Blue Native / SDS-PAGE.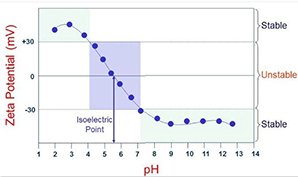 The isoelectric point is defined as the pH at which the net charge of the protein becomes zero. Isoelectric point analysis can be used to study heterogeneity, analyze protein folding status, and predict protein-protein interactions.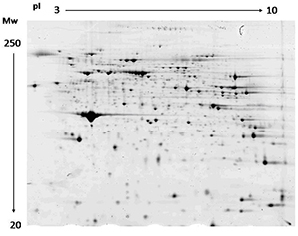 Imaging analysis is an important part of protein gel that can provide various information, including the novel or missing detection, protein spots quantification, pI and Mr values determination, etc. By using a scanner or camera with computer software, the gel images can be converted into digital data and the complex 2-D patterns can be evaluated.
Our Advantages
A range of techniques for various applications, including molecular weight measurement, impurities characterization, protein expression research, and so on.
Different samples, including body fluids, tissues, blood cells, cell cultures, microorganisms, plants, and so on.
Different gels sizes including 8x7 cm, 23x30cm, 40x30cm and 60x30cm.
Based on professional knowledge and experienced staff, Creative Proteomics provides a wide range of protein gel and imaging analysis services in a time-saving and cost-efficient manner. Our ordering procedure is as follows. If you have any questions or specific requirements, please feel free to contact us.

Reference:
1. Garfin D E. Gel electrophoresis of proteins. Essential cell biology, 2003, 1(7): 197-268.