Disulfide Bond Analysis Service
---
Disulfide bond is a type of post-translational modifications in proteins formed between the sulfur atoms of two cysteine residues during the biosynthesis of the proteins in the cell. Disulfide bonds are important in protein folding, they play a significant role in both protein structure and function. Therefore, the analysis of disulfide bond in proteins is of great significance to reveal the higher structure and biological functions of proteins. In addition, incorrect disulfide bond formation or exchange can cause antibody aggregation, so understanding the disulfide bonding is critical for protein characterization in the biopharmaceutical production process.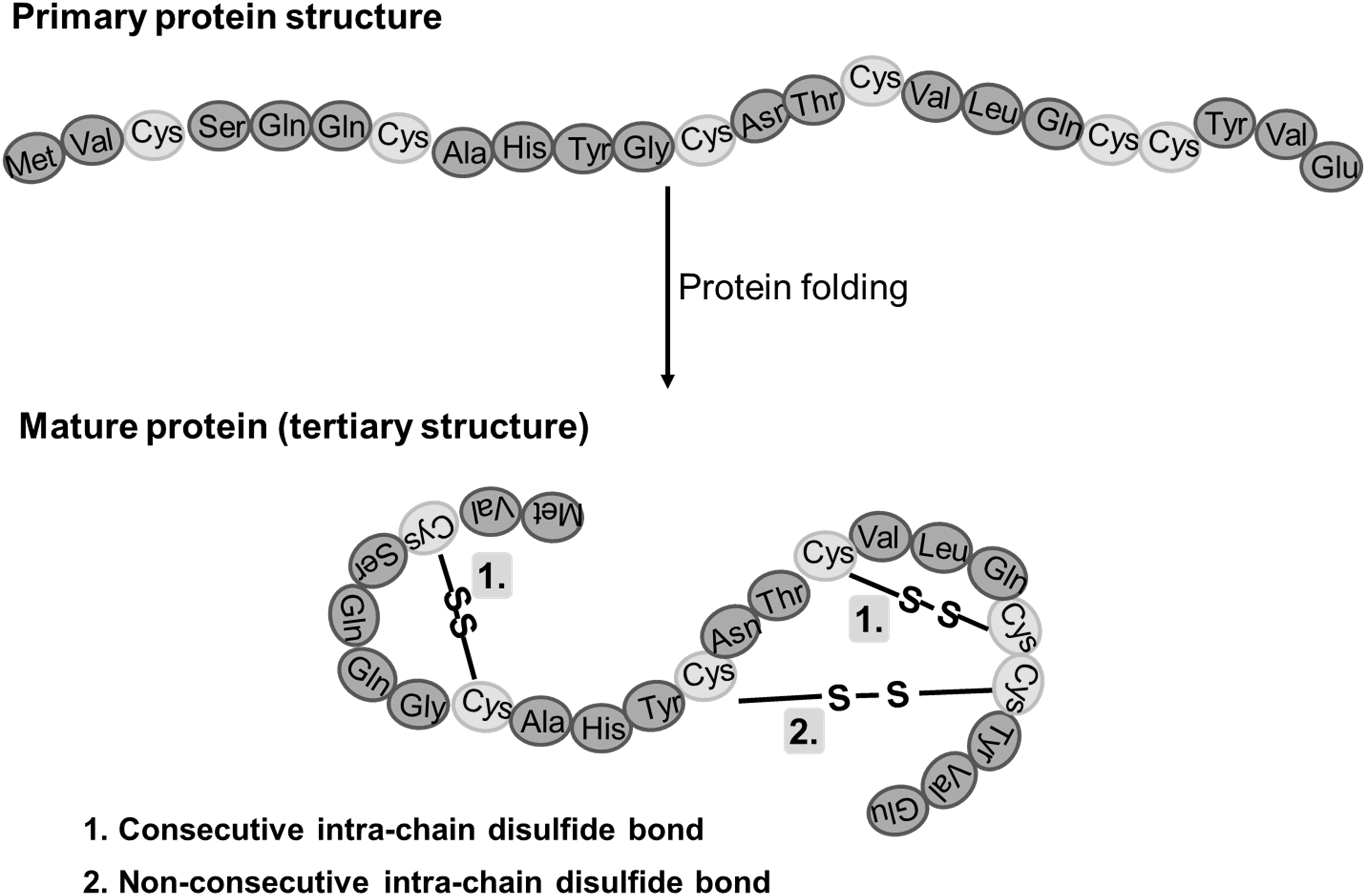 Figure 1. disulfide bonds in mature proteins
Overview of Disulfide Bond Analysis
Creative Proteomics provides services to map the disulfide bond sites of unknown proteins and verify the disulfide bonds and folding structure of protein samples. Basic steps include peptide extraction, peptide separation and data analysis.
Peptides extraction: We have developed mature sample processing technology, such as reducing the chance of in vitro disulfide bond exchange and maintaining the native protein structure to the greatest extent.
Peptides analysis: We can map disulfide bonds by utilizing LC-MS/MS. We have developed an advanced platform containing Orbitrap Fusion, Q Exactive HF, Orbitrap Fusion Lumos.
Date analysis: Different software (like pLink-SS and SlinkS) is used to achieve disulfide bond connection and free sulfur analysis. In addition, bioinformatics analysis will also be performed.
Detailed reports. We provide technical reports containing experiment procedures, parameters of liquid chromatography and mass spectrometer, MS raw data files, peptide identifications and intensities, protein identifications and disulfide bonds mapping and bioinformatics analysis.
Sample Requirement
A variety of biological samples are available for testing, such as cell, animal tissue, blood, serum and so on.
Types
Volume
Protein
100ug
Cell
2×107 cells
Animal Tissue
1g
Plant Tissue
200mg
Blood (EDTA added)
1ml
Serum
0.2-0.5ml
Urine
2ml
Microbes
Dry weighed: 200mg
If you want to know specific sample requirements, please feel free to contact us.
Advantages
Available for protein analysis at the single protein level and proteomics level
Highly versatile. We can analyze various forms of samples such as tissue extracts, whole cell lysates, subcellular fractions and so on
High throughput, high degree of automation, and strong separation ability
Applications of disulfide bond analysis service:
Study unknown disulfide bonds in novel proteins.
Analyze disulfide bonds in refolded proteins to test whether a protein is correctly folded.
Confirmation of correct disulfide bond linkage in protein therapeutics.
Technology platform
We are specialized in quantitative multiplexed proteomics and metabolomics applications through the establishment of state-of-the-art mass spectrometry platforms, and we have optimized sample processing methods and a series of advanced analytical methods that provide a strong guarantee for the success of the research. As every project has different requirements, please contact our specialists to discuss your specific needs. We are looking forward to cooperating with you.
Reference
1. Bošnjak I, Bojović V, Šegvić-Bubić T, et al. Occurrence of protein disulfide bonds in different domains of life: a comparison of proteins from the Protein Data Bank[J]. Protein engineering, design & selection, 2014, 27(3): 65-72.
* For Research Use Only. Not for use in diagnostic procedures.
Our customer service representatives are available 24 hours a day, 7 days a week.
Inquiry
Related Sections

Services

Platform

Resource