Peptidomics Analysis
---
Peptidomics is defined as the systematic, comprehensive, qualitative/quantitative multiplex analysis of endogenous peptides (up to ~20 kDa), in biological samples collected at a chosen time point and location. Peptidomics can complement proteomics and bridge the gap between proteomics and metabolomics. And invaluable information can be obtained from studies of the numerous soluble polypeptides, including signaling molecules (such as cytokines, growth factors, and peptide hormones), and other small protein fragments and peptides of undetermined functions, or from disease-specific proteolytic cleavage.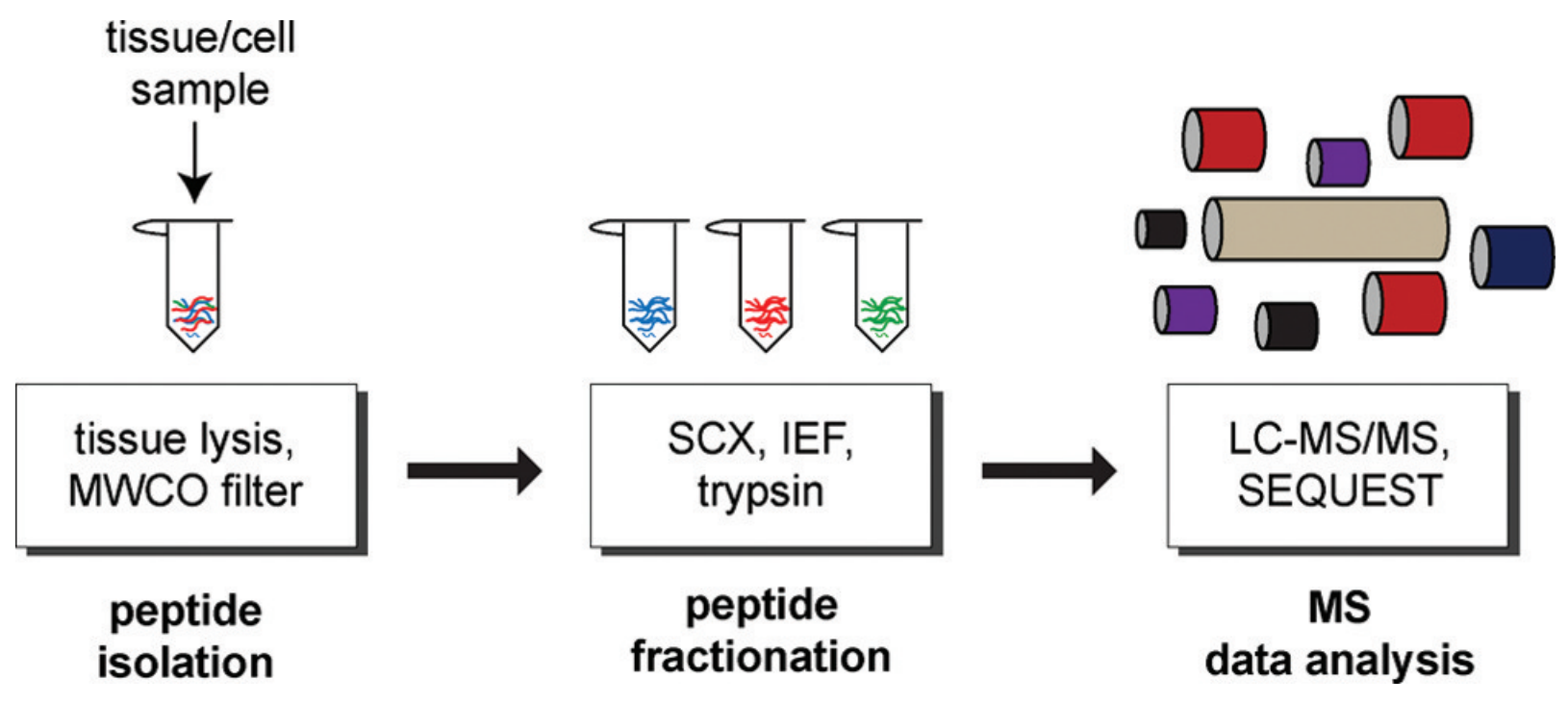 Figure 1. The process of peptidomics analysis (Tinoco, A. D. et al; 2011)
Peptidomics studies can provide a wealth of information about disease states, drug efficacy or toxicity. Currently, the sample preparation of the peptidomics research usually need to remove most of the hyper-abundant proteins prior to analysis, and it has unrivaled sensitivity in biomarker discovery. Owing to their wide range of functions, endogenous peptides have great potential as drugs, drug targets or biomarkers.
Peptidomics Analysis at Creative Proteomics
It's the advances in mass spectrometry and bioinformatic data & tools that makes the proteomics and peptidomics analysis possible. The detected peptides can be identified and validated with tandem mass spectrometry, by de novo sequencing, or database searching. Equipped with high resolution TOF and Orbitrap mass spectrometry, the bioanalysts and technicians in Creative Proteomics can offer professional research assistance in your daily researches.
Peptides are widely involved in the operation of biological systems and are ideal candidate biomarkers. Since peptides can migrate between different regions of the organism, many pathological processes can be reacted by a change in the composition of the peptides in different body fluids. Changes in peptide abundance have been found to be associated with a variety of diseases. For the screening and identification of peptides, Creative Proteomics can conduct the qualitative and quantitative analysis of polypeptides such as amino acid composition, amino acid sequence and molecular weight by HPLC, capillary electrophoresis and mass spectrometry.
Comprehensive peptidomics aims to identify and validate all endogenous polypeptides in the biological sample to be tested, while comparing the expression levels of the target polypeptide in a particular biochemical process. Creative Proteomics can provide a comprehensive analysis of peptides with high accuracy and high reproducibility by providing a variety of assay methods.
Our Advantages
Our company can provide full steps from separation and enrichment of endogenous peptides to peptide identification and subsequent data analysis.
Accurately identify peptide sequences, based on mass spectrometry to accurately and repeatedly identify peptides.
Efficient enrichment efficiency, more than 99% of the protein is removed during sample processing.
Comprehensive service capability, simultaneously providing peptide data and proteomic data combined with corresponding bioinformatics analysis, making the whole experiment more systematic and more reliable.
Application Fields
Our peptidomics analysis can be applied to various fields, including but not limited to:
Biomarker discovery/verification: identification and validation of potential disease biomarkers or drug targets.
Side effects detection: detection of non-specific and unwanted drug effects, such as degradation.
Sample quality control: peptide as a degradation product can indicate the quality of the sample.
Based on the superior resources of technology, equipment and personnel, Creative Proteomics can provide professional peptide analysis and identification methods for our customers. If you have any questions or specific requirements, please feel free to contact us. We will provide you with a satisfying solution.
Reference:
1. Tinoco, A. D.; et al. Investigating endogenous peptides and peptidases using peptidomics. Biochemistry, 2011, 50(35): 7447.
Our customer service representatives are available 24 hours a day, from Monday to Sunday.
Inquiry