Lipidomics MALDI imaging mass spectrometry (MALDI-IMS) is a very powerful tool to study the distribution of the lipids in tissues. MALDI is an ion source that is well compatible with the introduction of a thin tissue section, and therefore is widely used for direct tissue profiling. The advantage of MALDI-IMS includes 1) Circumvent the extraction steps, 2) Minimum sample loss, 3) Avoid derivation procedures, 4) Allow spatial organization and distribution information.
A large number of endogenous lipids of different lipid categories can be imaged using MALDI. For many of these lipids, mass spectrometric imaging is the only way to investigate their spatial distribution. Since lipidomics profiles are of great importance to study developmental or pathological processes in tissue sections, MALDI-Imaging can serve as a useful tool for biomarker discovery.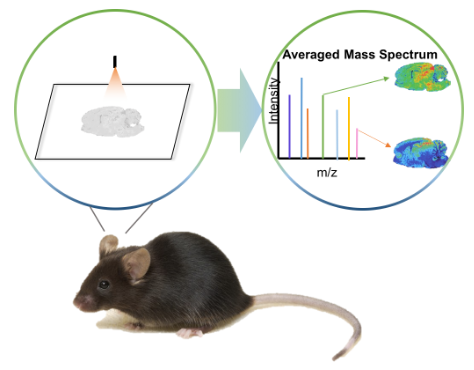 Figure 1. Demonstration of MALDI Imaging of a brain tissue
Creative Proteomics provides a well-established solution of MALDI-Imaging. Up to a thousand lipid species can be detected, and the result provides both molecular–histological maps from the localization and identification of lipid biomolecules based on mass-to- charge ratio (m/z). Imaging data may be normalized to the total ion current to calculate lipid abundances and subject to statistical test appropriate for the experimental questions. Creative Proteomics provides reliable, rapid and cost-effective lipidomics MALDI-Imaging service to meet your different needs.
Feature and Advantage of MALDI Imaging Lipidomics Service
Cutting-edge facilities
Reliable & Reproducible
How to place an order

*If your organization requires signing of a confidentiality agreement, please contact us by email.