A sequence motif of protein is an amino-acid sequence pattern that is widespread and has, or is inferred to have, a biological significance. These motifs are signatures of protein families and can be used as tools for the prediction of protein function. The generalization and modification of known motifs prove to be major trends in the literature, even though novel motifs are still being discovered at a nearly linear rate. The emphasis of motif analysis appears to be shifting from metabolic enzymes, in which protein motifs are associated with catalytic functions and thus often readily recognizable, to regulatory and structural proteins, which contain more divergent motifs. The consideration of structural information greatly contributes to the identification of motifs and their sensitivity. Genome sequencing provides the possibilities for a systematic analysis of all motifs that exist in a specific organism. Now, bioinformaticians at Creative Proteomics are proud to tell you we are open to help you with Protein Motif Prediction Service!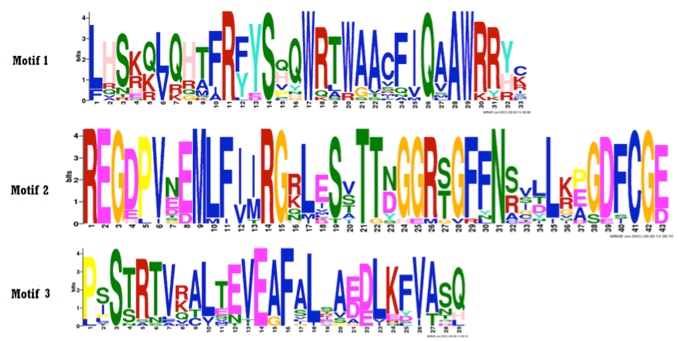 Methods used in signal peptide prediction service provided by Creative Proteomics, include:
MEME
Gibbs sampling
Expectation maximization
HMMs
Bayesian methods
Combinatorial
Other methods if you need!
Applications of protein motifs
Gene function research
Human disease
Drug design
Transcriptional regulatory research
How to place an order:


*If your organization requires signing of a confidentiality agreement, please contact us by email
As one of the leading omics industry company in the world! Creative Proteomics now is opening to provide protein motif prediction service for our customers. With over 8 years experience in the field of bioinformatics, we are willing to provide our customer the first class service! Contact us for all the detailed information!