Peptide Purity Analysis
---
Peptide purity, measured by analytical reversed phase HPLC, is the percentage of the peptide compared to impurities that absorb at 210-220 nm(peptide bond absorption wavelength). Peptide purity does not take into account water and salts usually present in the sample. Sometimes alternative methods such as ion exchange, dialysis, precipitation or gel filtration chromatography are also used. Purity of peptide is a critical factor that affects the success and meaningful outcome of a research project, thus peptide purity analysis, detection of contamination and residual content are widely performed in various industries. Common contaminates of peptide product are resulted from chemical synthesis, culturing medium, or incorporated from extraction and purification procedures. Impurities consist of deletion sequences, incompletely deprotected sequences, truncated sequences and side products of the synthesis process. Residual salt and water that do not absorb at this wavelength are not quantified. In experimental planning, it is important to consider that some peptide or contamination may be toxic to cells. This kind of toxicity o cells can generally be avoided by purifying the peptide with proper methods, which will result in only trace amounts of toxic impurities.
Recommended Purity Based on Application of Peptide:
95% to 99%
Recommended for quantitative assays and structural studies.

Quantitative Blocking and Competitive Inhibition Assays
Quantitative Receptor-Ligand Interaction Studies
Quantitative Phosphorylation Studies & Quantitative Proteolysis Studies
In-vivo Studies & In-vitro Bioassays
Generating Standard Curves
Reference Standards & Diagnostic Kits
NMR Spectroscopy Studies & Crystallography
Clinical Trials & Drug Studies
SAR Studies

85% to 94%
Suitable for most qualitative and semi-quantitative biochemical assays.

Phosphorylation Studies
Semi-quantitative Enzyme-Substrate Studies
Non-quantitative Peptide Blocking Studies for Western Blotting and Immunocytochemistry
In-vitro Bioassays
Cell Attachment Studies
Epitope Mapping
Coupling to Chromatography Resins for Affinity Purifications
Antibody- Antigen Interaction Studies
Antigenic Peptides in Immune Lymphocyte Assays

70% to 84%
Suitable for a number of screening and research applications as shown right.

Peptide Array and Screening Studies
Polyclonal Antibodies
Immunogenic Identification
Mutation Screening
Sequence Optimization
ELISA Tests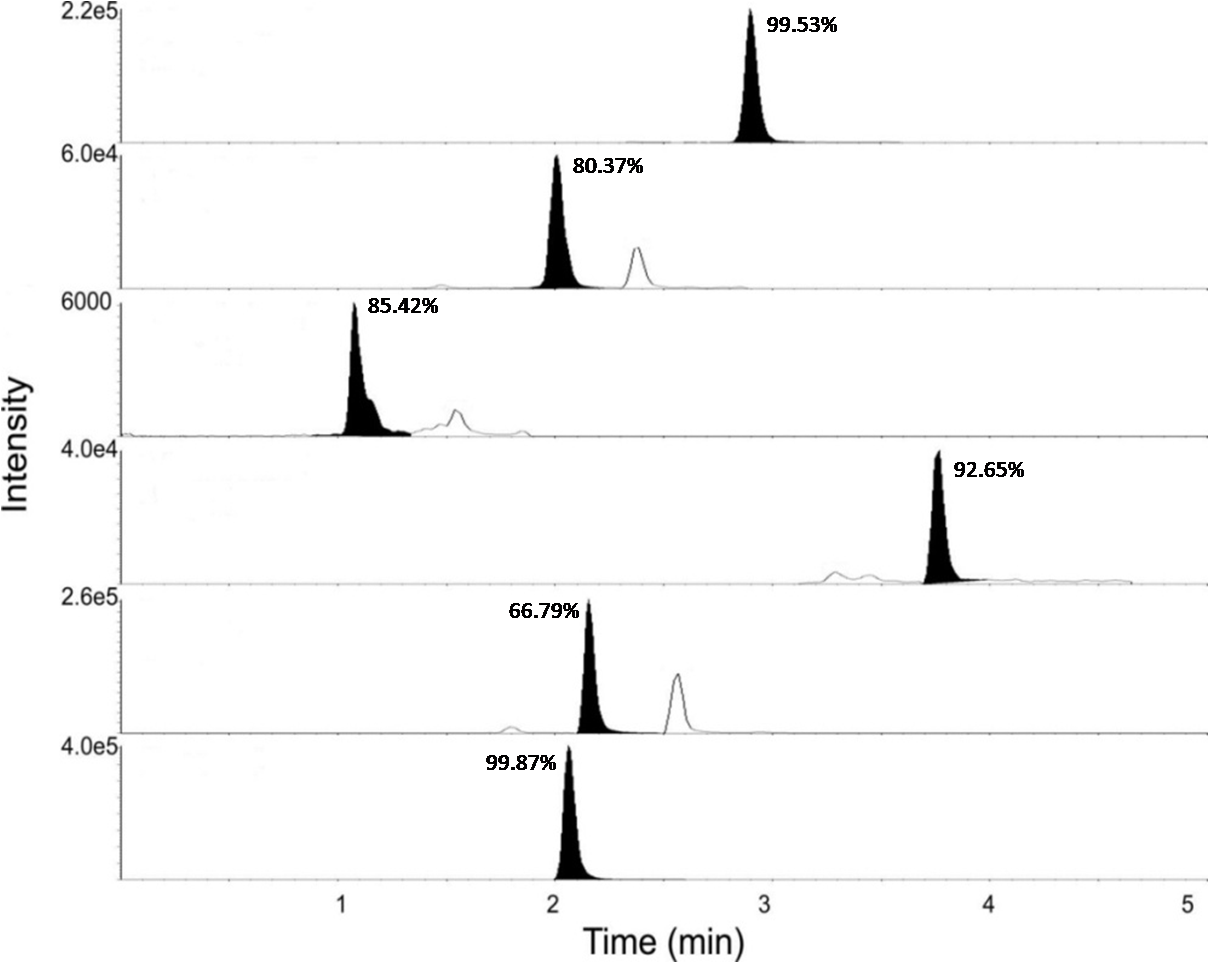 Figure 1. Peptides with different purities (Analyzed by HPLC absorbance at 214 nm)
Creative proteomics has already developed highly sensitive, reversed phase HPLC platform to analyze peptide purity.
How to place an order:

*If your organization requires signing of a confidentiality agreement, please contact us by email.
Our customer service representatives are available 24 hours a day, from Monday to Sunday.
Inquiry