Interactions between nucleic acids and proteins are key to cellular functions, including protein synthesis, mRNA assembly, and other important metabolic processes in life activities. Hence, studying the interaction between nucleic acids and proteins is the basis for life sciences. Meanwhile, DNA pull-down is an assay to target the DNA sequence of interest and then search for proteins that bind to the sequence and form the DNA-protein complex. DNA pull-down is a powerful tool for elucidating the interaction between DNA and protein in vitro.
The pull-down assay is an in vitro strategy to determine a physical interaction between two or more proteins. In the DNA pull-down experiment, a specific DNA probe was designed for the target region. Then, probes labeled with desulfated biotins bound to streptavidin conjugated with magnetic beads and nucleus extract were incubated with the bead-DNA probes so that the protein molecule could bind specifically to the DNA probe. Subsequently, the protein complex bound to the target DNA fragment is purified, and the non-binding proteins are removed by washing. Finally, after elution, the target DNA probe-protein complexes are obtained. The DNA-protein complex can be detected by western-blot to determine whether specific proteins bind to the target DNA fragment or can be identified by mass spectrometry to screen for proteins that may interact with the DNA fragment.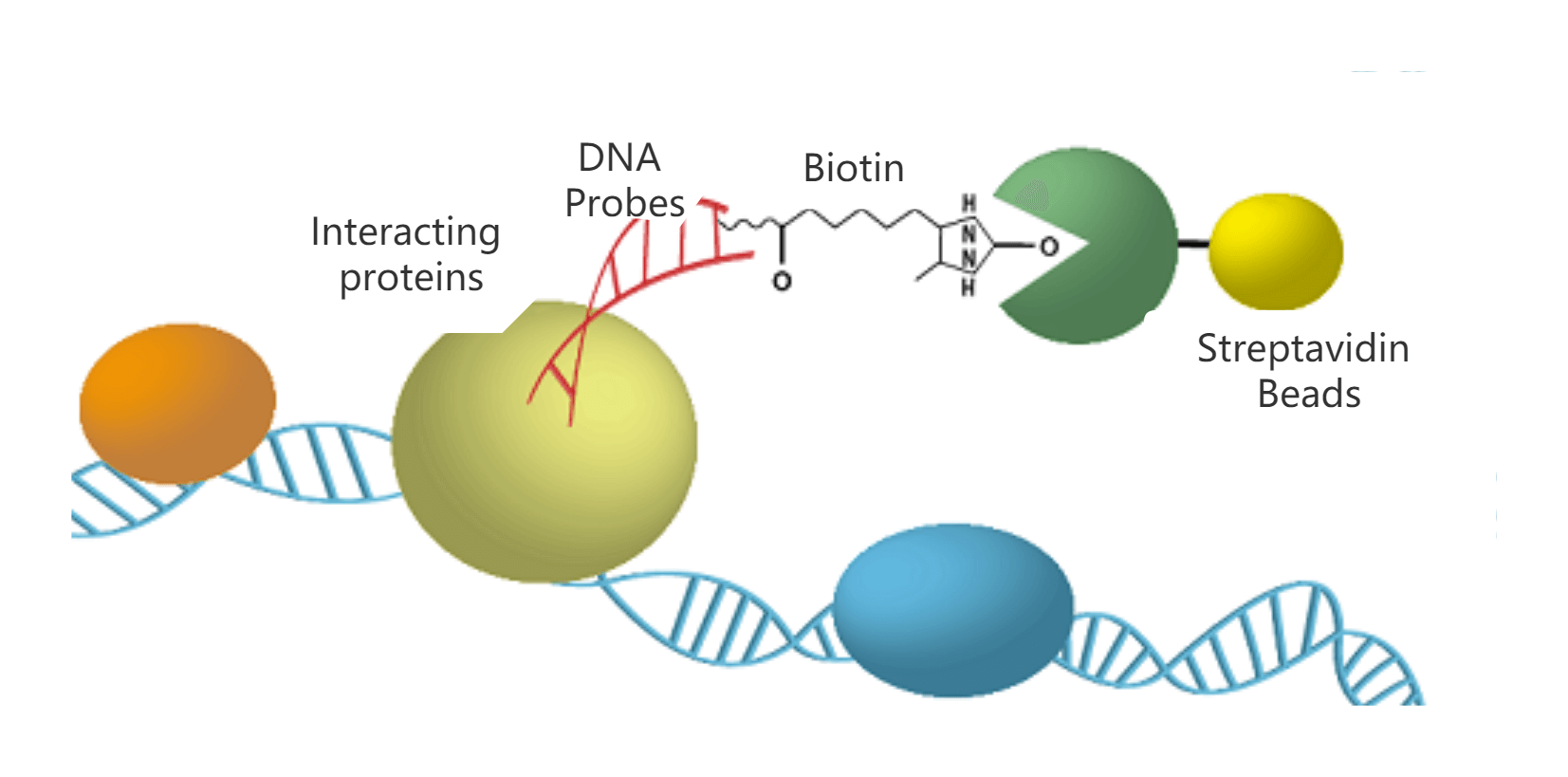 DNA Pull-Down Service
As a leading proteomics technology service company, Creative Proteomics reserved years of experience in mass spectrometry-based protein interaction analysis. Creative Proteomics provides efficient strategies for protein expression and purification, as well as optimization of protocols for DNA pull-down. Featuring stringent quality control and short turnaround time, we offer our customers customizable one-stop services that maximize your cost-efficiency.
DNA Pull-Down workflow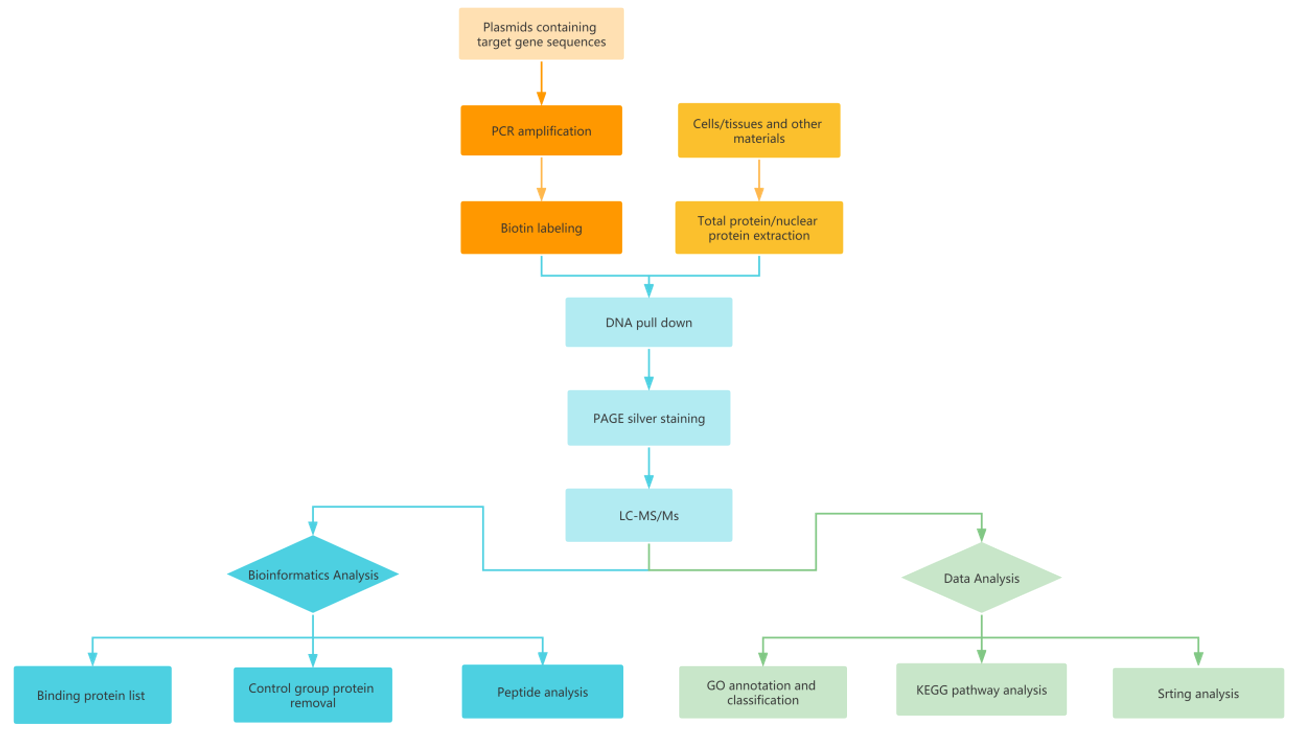 DNA Pull-down Services


Service
Delivery
DNA pull-down probe
Full-length probe
WB test results
Mass spectrum
Experimental report
DNA pull-down
Full-length probe
Western blot
Target protein validation
LC-MS
Experimental group, control group
Sample Requirements
Cells >108
Fresh tissue > 0.5 g
Plasmid > 10 µg
Nucleoproteins >0.5 mg/ml
Dry ice shipping
Highlights
High precision
Provide various complete controls to ensure rigorous results
Provide prediction and identification of important functional regions of proteins