On the earth, we need to adapt to conditions of our environment. Within any environment, temperature, soil nutrients, light, humidity and so on, all influence our human and other life. Water is a transparent, nearly colorless, odorless, and tasteless chemical substance, which is the main constituent of earth's oceans, lakes, and streams, and the fluids of most living organisms. It is vital for all known forms of life, even though it provides no organic nutrients or calories.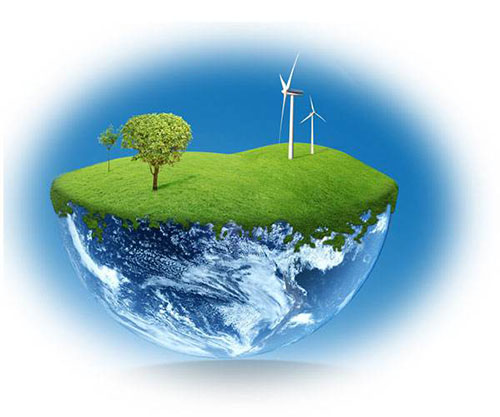 However, in various forms, life, especially human behavior, in turn, modifies its conditions. A series of human behavior, including industrial waste discharge, sewage discharge, agrichemical application, oil dumping, and landfills of leaching waste, among other sources, will cause water and environment contaminant. Contaminants in water and environment are harmful to our life. It is important to ensure the safety of our drinking water, food or other products for not to exposure to toxins from the environment. With increasing stress on our water resources and environment, understanding unknown contaminations in the water and unexpected environmental pollutants is crucial to building surveillance systems. And there are some techniques with liquid chromatography coupled with various detector options including mass spectrometry (MS) to help us know the contaminations: heavy metals analysis, extractable nutrients analysis and so on.
Unknown Surveillance Analysis at Creative Proteomics
Based on highly experienced and knowledgeable technologies in the application of unknown surveillance analysis, Creative Proteomics can provide services in conventional and undesirable, harmful pesticides, pharmaceuticals, and industrial chemicals analysis. We offer you a state-of-the-art trace analysis platform with liquid chromatography coupled with various detector options, to help you with trace level toxin analysis in waters, and more. Our services include but not limited to:
Finding unexpected environmental pollutants by metabolomic profiling
Screening for unknown contaminations in tap water by using mass spectrometry (MS)
Our Advantages
Our comprehensive and professional technology enable the surveillance of more unknown chemicals, to quickly identify what the compounds are, and how much of them are present.
Based on the state-of-the-art platform for unknown contaminant surveillance, we have the ability to screen a wide scope of surveillance of assorted environmental samples plant, soil, or water for any and all potential pollutants or compounds present.
We have high and robust capable hardware, simple sample preparation, and streamlined and simplified data processing tools to ensure you can get the reports about what is in your sample quickly.
Creative Proteomics' analytical scientists are highly experienced and knowledgeable to unknown surveillance analysis, we can provide a wide variety of services of agrochemical, crop, environmental contaminants and more in the application of analytic techniques and analyses. If you have any questions or specific needs, do not hesitate to contact us.
Reference
Vanderpuije, P B.; et al. The state of POPs in Ghana- A review on persistent organic pollutants: Environmental and human exposure. Environmental Pollution. 2018, 245(8):331-342.