LC-MS MRM Quantification
---
The protein quantification is based on isotope dilution LC-MS/MS and Multiple Reaction Monitoring (MRM) of specific peptides from the protein(s) of interest. The high sensitivity and specificity of LC-MS/MS method can be used for selective quantification of specific proteins by quantitating signature peptides, in complex biological samples. This technique provides direct identification and quantification of the specific analyte and is complementary to RT-PCR, Western blotting and ELISA; combined with internal standards, the LC-MRM quantification shows high reproducibility (5% CV); and multiple targeted peptides/proteins can be identified and quantified in a single LC-MS run. About the protein/peptide standards for calibration, AQUA peptides, QconCATmer or PSAQ can be utilized, just as you require.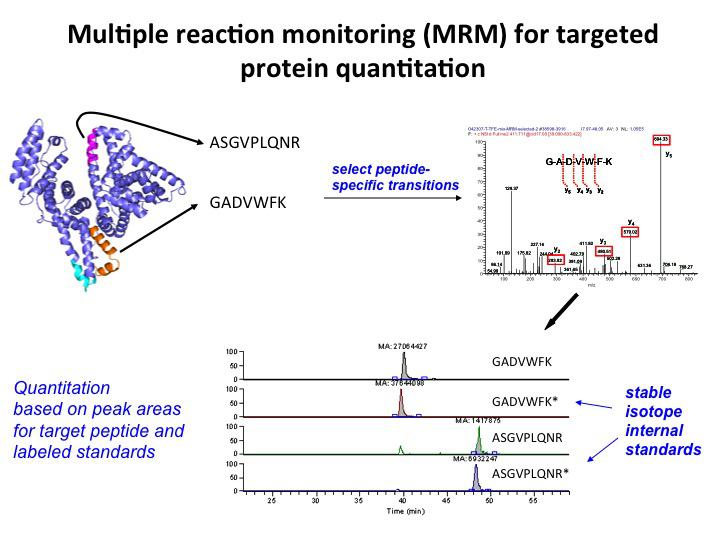 Creative Proteomics offers a unique protein quantification service for specific proteins in complex matrices. We can develop optimal LC-MS/MS analysis specifically to your proteins/ peptides, no matter recombinant proteins, monoclonal antibodies, integral membrane proteins.
* For Research Use Only. Not for use in diagnostic procedures.
Our customer service representatives are available 24 hours a day, 7 days a week.
Inquiry