Humans interact with the environment constantly and these interactions affect the quality of life and health disparities of people. The World Health Organization (WHO) defines environment as "all the physical, chemical, and biological factors external to a person, and all the related behaviors." Environmental health consists of preventing or controlling disease, injury, and disability related to the interactions between people and their environment.
Building a healthy environment is important to increase the quality of life and guarantee years of healthy life. Globally, 23% of all deaths and 26% of deaths among children under age 5 are due to preventable environmental factors. Poor environmental quality has its greatest effect on people whose health status is already at risk. Environment health addresses all human-health-related aspects of the natural environment and the built environment. Environmental health consists of kinds of aspects, such as air quality which including outdoor air and indoor air quality and environmental tobacco smoke; Climate change and its effects on health; Food safety; Hazardous materials management; Liquid waste disposal and medical waste disposal; Noise pollution control; Toxic chemical exposure and radiological health and so on…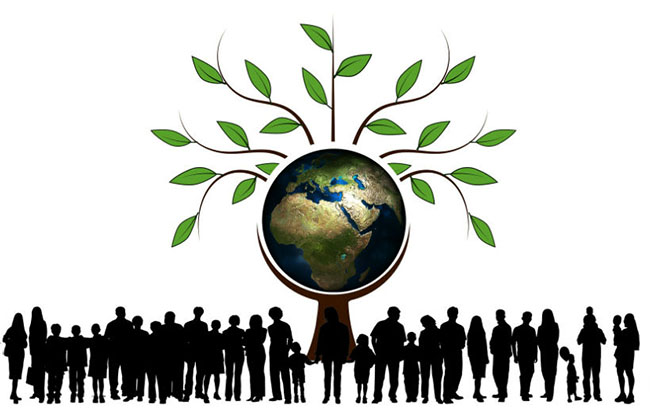 Environment Health Analysis at Creative Proteomics
There are so many factors affecting environmental health, people need more attention on this problem. Creative Proteomics provides comprehensive and professional environmental health solutions so that you can save your time and vigor. We roughly divide environmental health analysis into:
Poor air quality is associated with premature death, cancer, and long-term damage to respiratory and cardiovascular systems. Decreasing air pollution is an important step in creating a healthy environment. According to outdoor air quality, we can offer you the service of detecting the amount of some substances in the air, for example:
Measurement of nitrogen oxides (NO-NO2-NOx), SO2 (as low as 50ppt or up to 10,000ppt) in the environment, trace levels from high concentrations of CO to ambient gases and ammonia gas by using corresponding gas analyzer.
Detection of environmental particulate includes mass concentration of PM-10 and PM-2.5 present in ambient air so that you can assess the extent of particle contamination in the atmosphere around you and decide if you need to purify the air.
Our water quality analysis includes surface and ground water quality analysis. Protecting water sources and minimizing exposure to contaminated water sources are crucial parts of environmental health. For water quality monitoring, we provide a number of technological analysis of drinking water, surface water, groundwater and wastewater to comply with relevant laws and regulations.
As an important factor of environmental health analysis, soil analysis also needs to be taken into consideration. Soil analysis consists of analysis of organic pollutants and trace metal analysis. Creative Proteomics can serve you with a series of analysis including analysis of organic elements, trace elements, X-ray fluorescence (XRF), and automatic discrete photometric determination.
Emerging contaminants analysis
For some contaminants, their health effects are not well understood, or the levels and frequency of occurrence in the environment are unclear, or effective analytical methods for quantification and characterization is not yet available. These contaminants are known as emerging contaminants (ECs) and their toxicity and range are still being assessed.
For targeted or known ECs monitoring and screening. ISQ 7000 Single Quadrupole GC-MS and TSQ Endura Triple Quadrupole LC-MS/MS can be used for monitoring and screening.
For unknown ECs monitoring and screening. Q Exactive GC Orbitrap GC-MS/MS and Q Exactive Focus Hybrid Quadrupole-Orbitrap MS are effective tools.
As a professional company in environmental monitoring, Creative Proteomics provides a set of analysis of the service about world's most comprehensive range of chromatography, mass spectrometry and spectroscopy instruments, from sample input to data output. As for environment health analysis, our technologies not only meet current requirements, but also can be applied to future needs, and providing reliable and accurate results.
Creative Proteomics has spent decades of efforts to develop and optimize environmental health analysis, including air quality, soil analysis, pollutant analysis and so on. As a global company, we place high value on effectiveness and innovation to deliver comprehensive solutions with the highest levels of quality. Please contact us in time, we can provide you superior services.
Reference
Jackson, R. J., et al. Health and the built environment: 10 years after. Am J Public Health. 2013, 103(9), 1542-1544.