In our daily life, water can be used anytime and anywhere, so safe and clean drinking water is crucial for health. In 1974, the Safe Drinking Water Act (SDWA) was established to protect public health from the contaminants in daily drinking water. In 1986 and 1996, the Environmental Protection Agency (EPA) made two revises to the SDWA and made provisions to periodically review current drinking water regulatory standards and monitor other important contaminants through the unregulated contaminants monitoring rule (UCMR) program.
The contaminant sources of water supplies may come from natural deposits, as well as from industrial, agricultural, and household. A high level of drinking water quality is essential, no matter the source is bottled water or the tap. In addition, the environment is easily damaged by contaminants from industry in wastewater or improper disposal practices and needs continuous monitoring of these pollutants. It is obvious that identification and quantification of these contaminants accurately in drinking water is very important for ensuring quality and protecting human health.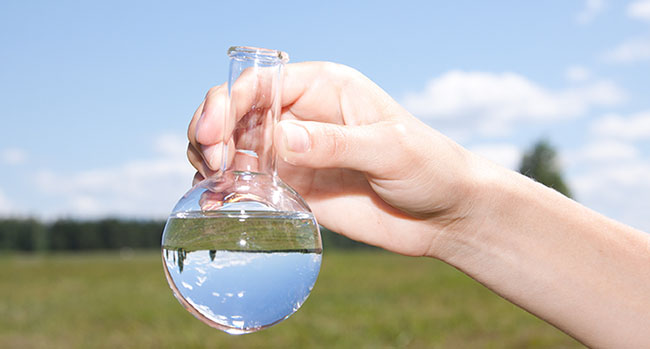 Drinking Water Analysis at Creative Proteomics
At Creative Proteomics, drinking water analysis concludes many aspects, such as inorganic ions analysis, metal contaminants, organic contaminants and some emerging contaminants. For analyzing contaminants in drinking water fastly, efficiently and accurately, we can offer gas chromatography (GC), gas chromatography-mass spectrometry (GC-MS), high performance liquid chromatography (HPLC), liquid chromatography-mass spectrometry (LC-MS), and so on. Creative Proteomics can conduct detailed and concise analysis according to your needs. We can provide various types of drinking water analysis, including:
Analysis of inorganic ion. These contaminants (such as nitrate, nitrite and fluoride) can be analyzed by ion chromatography. Inorganic ions include cations and anions. Primary contaminants include some anions and inorganic disinfection byproducts (chlorite and bromate) and others. Secondary contaminants include fluoride, sulfate, and chloride. These ions can be analyzed by ion chromatography using anion-exchange and cation-exchange columns, respectively.
Analysis of metal contaminants. Heavy metals are highly toxic which making their presence in drinking water are harmful to human health. Some anionic or cationic metals (chromium, calcium and magnesium) are analyzed by ion chromatography. Total metal and metalloid concentration in drinking water can be analyzed by using GC, GC-MS, GC-MS/MS, HPLC, LC-MS, or LC-MS/MS.
Analysis of organic contaminants. Organic contaminants, including volatiles and semi-volatiles, take up a big part of regulated contaminants in drinking water. While some organic contaminants can be analyzed by HPLC, or IC-MS/MS and LC-MS/MS, such as polyaromatic hydrocarbons (PAHs), but most of the organic contaminants (pesticides) are analyzed by GC, GC-MS, or GC-MS/MS, for example, 1,1,1-Trichloroethane and acrylamide.
Analysis of emerging contaminants. Because of the indeterminacy of emerging contaminants, they are not regulated. But their presence in drinking water has raised human health concerns, such as perfluorinated compounds, hormones, and microcystins were developed for measuring the trace concentration of these contaminants by LC-MS/MS. And due to their unknown characteristics and low concentrations in water, it can be analyzed by high resolution accurate mass (HRAM) Orbitrap-based mass spectrometry coupled with either GC or HPLC.
Creative Proteomics can offer you relevant methods to meet your requirements. In addition, we can provide a range of detailed examining reports for drinking water analysis. If you had any questions, please feel free to contact us, we can offer you the fastest and most optimized solution.
Reference
Kanellis, V. G. Sensitivity limits of biosensors used for the detection of metals in drinking water. Biophysical reviews. 2018, 1-12.