In general, a consumer is the one who pays something to consume goods produced. The consumer services involved in a wide variety of fields, such as chemical, biological, engineering, physical and web-based services. There are many consumer services, referring to the formulation, deformulation, technical consulting and testing of most consumer products, such as herbs, food, beverages, pharmaceuticals, vitamins, household cleaners, cosmetics, hair products, paints, plastics, metals, waxes, ceramics, coatings, minerals, construction materials plus water, non-medical forensic testing, indoor air quality testing and failure analysis.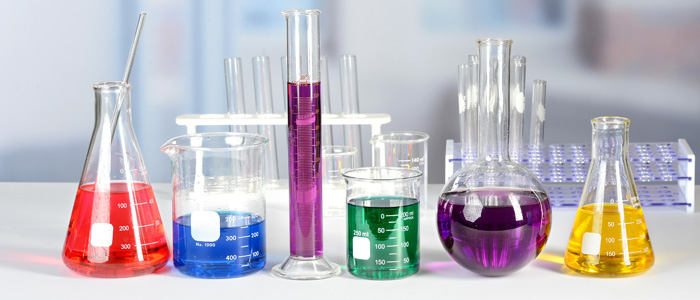 Because some chemicals compounds are harmful to human health, when they are used beyond the limits of human tolerance, before the consumers are put on the market, they should be verified to meet all appropriate national and international standards and regulations. And consumer chemicals analysis can test their toxicity, purity, strength, reactivity, and coloration.
Consumer Chemicals Analysis at Creative Proteomics
Based on advanced technologies and experienced technicians for consumer chemicals analysis, Creative Proteomics can help solve a variety of complex analytical problems. And we can analyze various consumer chemicals, including but limited to:
Consumer chemicals can be analyzed at Creative Proteomics
1
Car care products
7
Personal care products
2
Cleaning products
8
Petrol-chemicals
3
Farm chemicals
9
Diesel
4
Garden chemicals
10
Refrigerants
5
Pool chemicals
11
Medicines
6
Waterborne and enamel paints
12
Urethane and epoxy coatings
At Creative Proteomics, our experts can perform various consumer chemicals on individual components, product prototypes, and finished products. To develop a complete understanding of the consumer chemicals analytical problem and solution, Creative Proteomics is fully equipped with state-of-the-art instrumentation, including but not limited to:
Fourier transform infrared (FT-IR) spectrometer
Microscopy analyses: scanning electron microscopy (SEM), energy dispersive X-ray spectroscopy (EDS), transmission electron microscopy (TEM), optical/stereo microscopy, Raman microscopy, etc.
Liquid chromatography-mass spectrometry (LC-MS)
Gas chromatography-mass spectrometry (GC-MS)
Nuclear magnetic resonance (NMR) spectroscopy
Our Advantages
Analyze a wide range of compounds of consumer chemicals, such as dyes, paints, inorganic and organic compounds, pesticides, etc.
Have state-of-the-art instrumentation, such as FT-IR, NMR, etc.
Deliver high-quality reports, including descriptions of experimental procedures and instrument setting, raw data, final results, etc.
Based on years of experience in environment analysis solution, Creative Proteomics can provide comprehensive services for consumer chemicals. Please contact us to find out more about our services. We look forward to working with you in the future.
Reference:
1. Mitro, S. D, et al. Consumer Product Chemicals in Indoor Dust: A Quantitative Meta-analysis of U.S. Studies. Environmental Science & Technology. 2016, 50(19): 10661–10672.