Analysis of Thiol and Disulfide Bonds
---
Free thiol and disulfide bonds play an important role in the folding and stability of some proteins, usually proteins secreted to the extracellular medium, such as antibodies, growth factors, peptide hormones, and the corresponding receptors. Even the protein therapeutics and target protein, the accurate characterization of disulfide bonds is quite important for their structures, functions, and medical R &D, and Quality Control.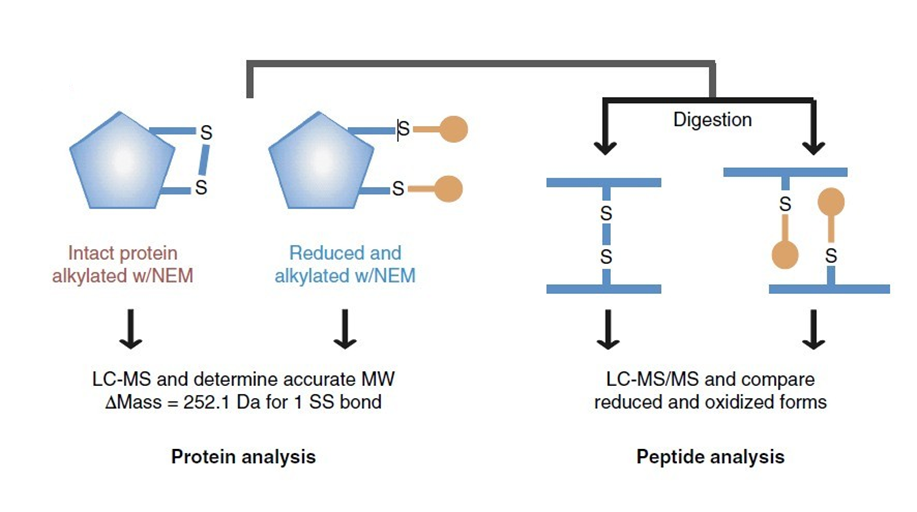 Combined with protocols in recent publications, Creative Proteomics have developed novel SOPs for accurate & high throughput characterization of free thiol and disulfide bonds, which help to maintain naive structures.
* For Research Use Only. Not for use in diagnostic procedures.
Our customer service representatives are available 24 hours a day, 7 days a week.
Inquiry