Determination of Protein/Peptide Mass
---
Compared with SDS-PAGE which is widely used to estimate (error limit ±10%) relative molecular weight of specific proteins (MW 15, 000~20, 000Da) in biochemical experiments, the Matrix-assisted laser desorption/ionization (MALDI)-Time of Flight (TOF) mass spectrometry provide a more accurate, rapid and reproducible determination of proteins/peptides molecular weight. As a soft ionization technique, MALDI allows the analysis of biomolecules (biopolymer such as DNA, proteins, peptides and sugars) which tend to be fragile and fragment when ionized with conventional methods, while generating far fewer multiple charged ions compared with electrospray ionization, another soft ionization approach. TOF mass spectrometry is used to determine the mass-to-charge ratio by measuring the velocity of ions which depends on the mass-to charge ratio when the ions are accelerated by an electrical field.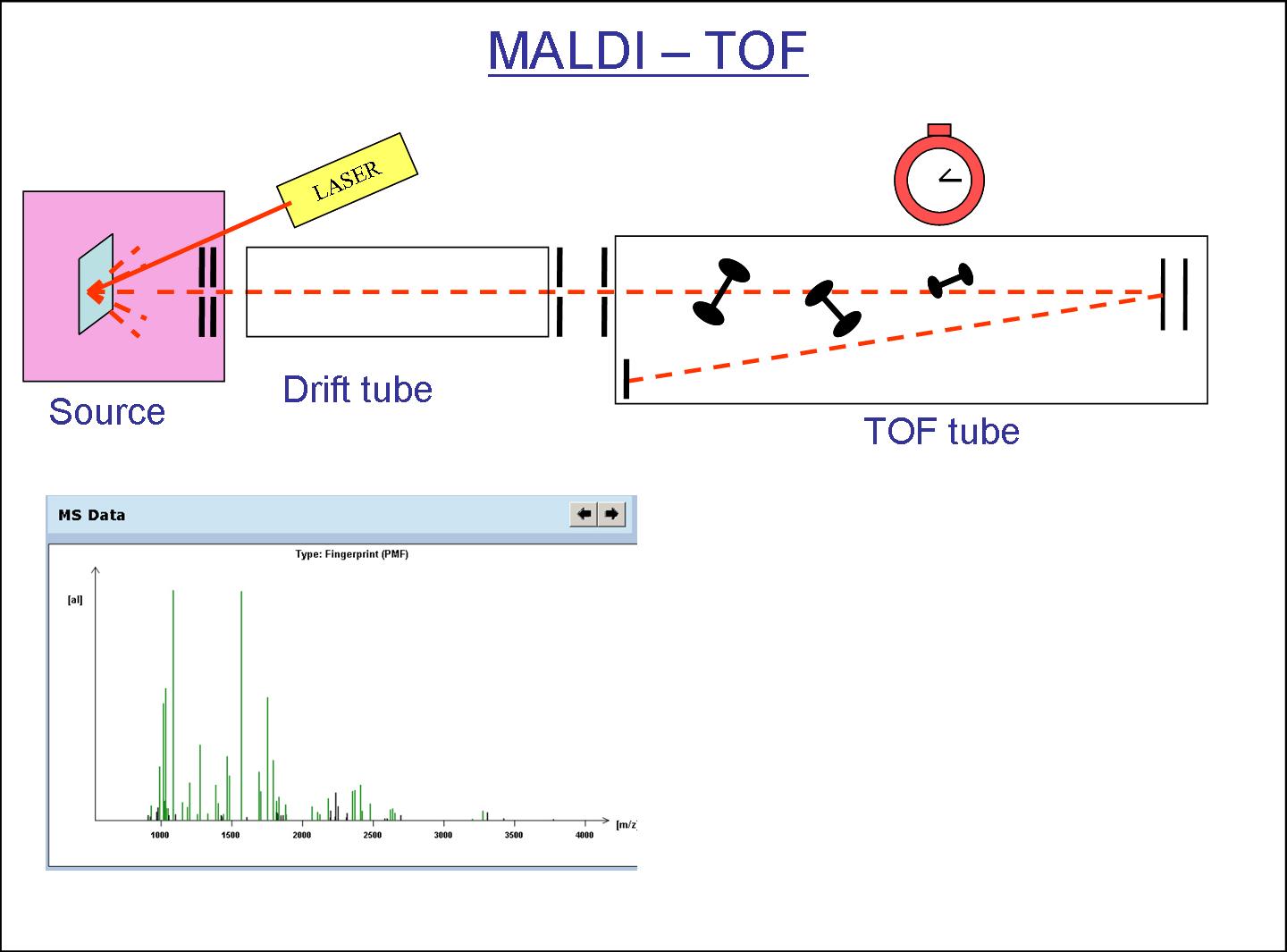 The technical panel in Creative Proteomics is staffed with experienced bioanalysts and protein chemists. Equipped with advanced Shimazu MALDI-TOF mass spectrometry, we can provide professional service for you, to determine molecular weight of therapeutical proteins/peptides, or monoclonal antibodies (light chain & heavy chain) you submit.
* For Research Use Only. Not for use in diagnostic procedures.
Our customer service representatives are available 24 hours a day, 7 days a week.
Inquiry