Analysis of Post-translational Modifications
---
Post-translational modification (PTM) is a step in protein biosynthesis, and after translation, polypeptide chains undergo PTM (such as folding, cutting and other processes) before becoming the mature protein product. Glycosylation increases diversity in the proteome, and this modification serves various functions. Another type of PTMs, phosphorylation turns many protein enzymes on and off, thereby altering their function and activity. Especially phosphorylation and glycosylation are quite important for maintenance and metabolism of protein therapeutics.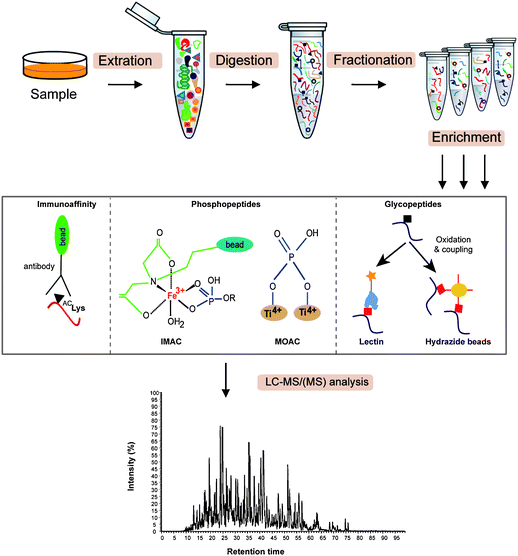 Based on the shotgun strategy, the modified proteins are extracted, digested, enriched for characterization of post-translational modifications with high resolution mass spectrometry. Creative Proteomics are good at sample preparation, and has developed excellent SOP for phosphorylated and glycosylated peptides enrichment and analysis. Equipped with advanced Orbitrap mass spectrometry, we can provide the customers accurate and reliable analysis report.
* For Research Use Only. Not for use in diagnostic procedures.
Our customer service representatives are available 24 hours a day, 7 days a week.
Inquiry