Antibody drugs have huge molecular weights and complex structures, and because of post-translational modifications (such as glycosylation, etc.), antibodies have the characteristics of structural heterogeneity and high-level structural variability. Accurate high-level structural analysis contributes to the research, development and quality control of antibody drugs.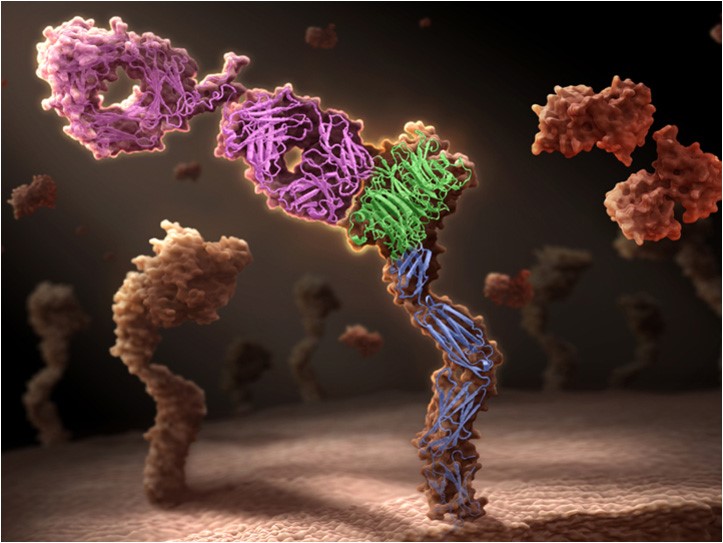 Creative Proteomics can provide you with customized antibody structure analysis services at all stages of antibody development. We are committed to becoming the most trusted biopharmaceutical partner, providing customers with high-quality, professional analysis services. We have a wealth of experience and advanced technology platform to ensure that you get high-quality results analysis reports.
Advanced structures are generally analyzed by circular dichroism, Fourier transform infrared spectroscopy, DSC and HDX-MS techniques.
We Can Provide but Not Limited to:
Technology Platform of Antibody Advanced Structure Analysis Service:
Creative Proteomics can combine a variety of technical methods to provide you with accurate antibody homogeneity analysis service.
Obtain the information of the secondary structure of the protein according to the far ultraviolet CD spectrum of the measured protein or polypeptide.
Reflect the arrangement information of tryptophan, phenylalanine, tyrosine and other residues of the chromophore of protein side chain and the changes of disulfide bond microenvironment. Determine tertiary structure of protein.
The three-dimensional structure of macromolecules in their natural state can be determined directly in solution. NMR Spectroscopy suitable for biomolecules with small molecular weight.
HDX-MS can perform protein conformation, solution dynamics and epitope mapping analysis, suitable for conformation analysis of monoclonal antibodies and monoclonal antibody-antigen complexes.
Advantages of Antibody Advanced Structure Analysis Service:
➢ Short time-consuming: The service adopts standardized analysis methods and high-efficiency data analysis software. At the same time, it adopts a fast and convenient sample processing procedure, which can greatly reduce the analysis time for antibody advanced structure.
➢ Rapid turnaround time: 5-7 days to provide complete analysis report.
➢ Customized service: We can provide you with tailor-made services according to your needs, and you can choose the analysis plan you need.
Creative Proteomics' researchers can provide you with detailed experimental analysis programs, complete and comprehensive Antibody advanced structure analysis reports and other bioinformatics analysis reports. We insist on focusing on customer needs and assist biopharmaceutical companies to better complete research projects in terms of technology and analytical solutions to accelerate the marketization of their products.