Methylation, the introduction of a methyl group into a molecule or compound, can have stereoelectronic effects on micromolecules and biomacromolecules, which cause various biological effects, including increased potency, protection against enzyme metabolism, and so forth. The insertion of one or more methyl groups into a bioactive molecule can change the solubility, bioavailability, lipophilicity, interaction with target proteins, metabolism, and pharmacokinetic/pharmacodynamics properties. Hence, the methyl group can change the pharmacological properties of a molecule. Due to the important role of methylation strategy in drug design, methylation analysis service is an essential technique at every stage of drug discovery.
Creative Proteomics will provide professional methylation analysis services to analyze methylation site, status, and structure, and identify effect of methylation on stability, potency, selectivity, solubility, metabolism and pharmacokinetic/pharmacodynamics properties of drugs, etc. The methylation analysis services strictly follow the ICH Q6B guideline, PharmEu and USP<1047>.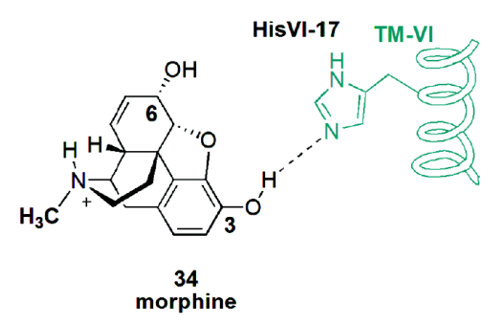 We Can Provide but Not Limited to:
Methylation site analysis
Methylation analysis
Methylation quantification analysis
Methylated drug structure analysis
Methylated drug-protein interaction analysis
Methylated drug stability analysis
Methylated drug solubility analysis
Methylated drug lipophilicity analysis
Methylated drug Pharmacokinetic/Pharmacodynamics (PK/PD) analysis
Methylated drug metabolomics analysis
Technology Platform of Methylation Analysis Service:
Creative Proteomics provides efficient and accurate methylation analysis services through High Performance Liquid Chromatography (HPLC), Mass Spectrometry (MS) analysis.
Proteins are digested in gel or solution, and then the methylpeptides are enriched by antibodies targeting specific methylation motifs, combined with chromatography base approach, such as strong cation exchange chromatography (SCX), isoelectric focusing (IEF), and hydrophilic interaction liquid chromatograph (HILIC). Since the methylation does not significantly change the hydrophobicity and the methyl group is small, it is difficult to enrich methylpeptides compared to other post-translational modification. The optimal enrichment strategy will be discussed and performed to reach best yield depending on your sample types and specific requirement for your project. According to your project, optimized separation system will be conducted, followed by MS/MS analysis using Orbitrap Fusion Lumos Tribrid Mass Spectrometer.
The dynamic and differential protein methylation rates in vivo can also be measured by using metabolic labeling strategies and MS analysis. The protocols will be optimized according to your project and specific requirement.

Advantages of N-acetylation Analysis Service:
High sensitivity: methylation can be identified for low mass ones.
High sensitivity: N- and O- methylation can be analyzed.
Advanced equipment: High-performance liquid chromatography LC-20AT, SHIMADZU and the Thermo Scientific™ Q Exactive™ Hybrid Quadrupole-Orbitrap Mass Spectrometer.
Optimized analysis platform: The current technology uses automatic chromatographic instruments designed for analysis, which can reduce the scale of analysis and greatly improve the flexibility and effectiveness of analysis.
Rapid turnaround time: 5-7 days to provide comprehensive report.
Customized service: Optimal buffers and protocols will be customized based on your project and sample type.
Creative Proteomics's analytical scientists can provide complete confirmation of methylation of target proteins, samples, as well as quantitative information on methylation. Quick turnover, clear and concise written reports and protocols, and customized services to will be provided to help customers solve analytical and technical problems.
References
Barreiro E.J., Kummerle A.E., and Fraga C.A.M., The methylation effect in medicinal chemistry. Chem. Rev. 2011, 111, 5215–5246.
Sun S. and Fu J., Methyl-containing pharmaceutical: Methylation in drug design. Bioorganic & Medicinal Chemistry Letters 28 (2018) 3283–3289.
Wang Q., Wang K., Ye M. Strategies for large-scale analysis of non-histone protein methylation by LC-MS/MS. Analyst. 2017 Sep 25;142(19):3536-3548.