Textile Auxiliaries Analysis Service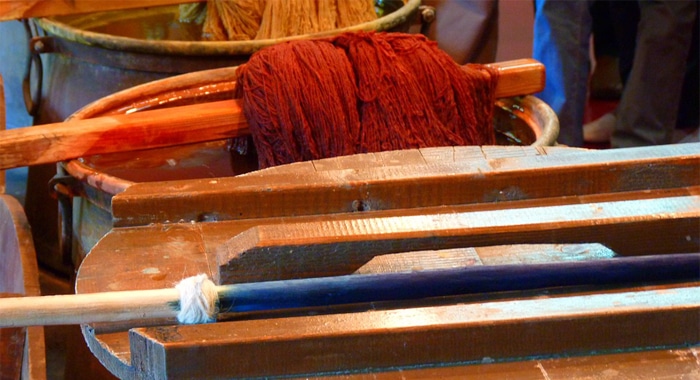 Textile auxiliaries are necessary for the efficient manufacture of textile fibers, yarns, fabrics and finished products. Textile auxiliaries and intermediates encompass many needs including processing aids such as spinning, lubrication, control of static, scouring, sizing and desizing. The field of textile auxiliaries affects not only clothing textiles, but to an ever greater extent, functional clothing (medical, emergency services, space travel), and particularly technical textiles for architecture, automotive, environmental protection, etc.
Tests and analysis services at Creative Proteomics are available for the following textile auxiliaries.
•
Pretreatment Chemicals
Scouring agents, low foam scouring agents, wetting agents, low foam wetting agents, sequestering agents, mercerizing agents, peroxide stabilizers, peroxide killers, neutralizers
•
Textile Dyeing Chemicals
Solubalizers & dispersants, leveling agents, soaping agents, dyeing agents…
•
Dyeing & Printing Chemicals
Leveling agents, thickeners, binders, stain removers, anti back staining agents…
•
Finishing Chemicals
Cationic softeners flakes/ paste, nonionic softeners flakes/ paste, anionic softeners flakes/ paste, reactive softeners, cold water soluble softener flakes…
•
Antistatic Agents
Spin finishes, spinning aids…
Tests and analysis services for textile auxiliaries at Creative Proteomics are as follows.
• Compositional Analysis
• Deformulation (reverse engineering)
• Identification of Unknown Material
• Fault Detection and Diagnosis in Industrial System
• Product and Process Development
• Contract R & D

Related Services