Non-Metallic Materials Testing
Creative Proteomics provides a non-metallic material testing platform to help you understand the chemical properties of the main and minor components in substances and comply with legal regulations.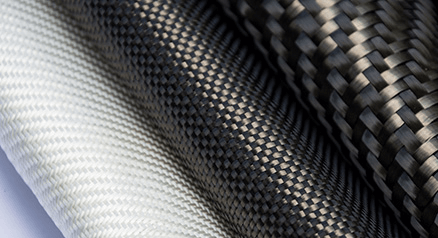 Inorganic non-metallic materials are usually made of oxides, carbides, nitrides, halogen compounds, silicates, aluminate, phosphates, borates and other substances. They are any materials other than polymers and metallic materials. Because of their properties such as high melting point, high hardness, corrosion resistance and wear resistance, they are widely used in energy aerospace, telecommunications, biotechnology, construction and many other industries.
Creative Proteomics has developed a chemical testing platform for inorganic non-metallic materials, which can provide manufacturers, enterprises, regulatory agencies, etc. with impurity analysis, qualitative analysis, quantitative analysis, element analysis, etc. of inorganic products or raw materials. We will strictly abide by the quality assurance/quality control plans and regulations of each country/region and your special requirements to provide you with technical support.
What we can do?
(1) Ensure the quality and safety of raw materials, semi-finished products and finished products
(2) Control internal quality, provide product quality data, and check whether product performance meets standards
(3) Perform relevant tests according to test requirements and provide test reports.
Detectable Products
We can provide you with the following non-metallic materials testing, including but not limited to:
NON-METALLIC MATERIALS CAN BE ANALYZED AT CREATIVE PROTEOMICS
Cement
Glass
Fiber and fiber composite
Refractory
Ceramic material
Coal mine
Electroplating solution
Textile
Rubber
Lime
Clay
Technology Platform
Differential scanning calorimetry (DSC): Determine the glass transition temperature and melting temperature of non-metallic materials to determine the composition of non-metallic materials and whether the same component has changed.
Inductively coupled plasma mass spectrometer (ICP-MS): Element detection and chemical composition analysis.
X-ray fluorescence spectrometry (XRF): Rapid simultaneous determination of multiple elements. Chemical composition analysis.
Electron probe microanalyzer (EPMA): Scanning imaging and component analysis.
Near infrared spectroscopy (NIR): The composition or component content of non-metallic materials can be qualitatively or quantitatively analyzed by combining the position of the peak of the infrared spectrum, the intensity of the peak and the width of the peak.
Thermogravimetric analysis (TG): Analyze the relationship between the quality of non-metallic materials and temperature. Determine the decomposition temperature, weight loss rate, residual ash, mass change, etc. of each component of non-metallic materials to determine the material composition.
Advantages of Our Non-Metallic Materials Testing Platform
Professional third-party testing, quality inspection, import and export commodity inspection, unknown substance testing, product identification
Our laboratory is in accordance with industry-recognized standards
Strict quality control
Confidentiality agreement can be signed
Turnaround Time: 7-10 working days.
At Creative Proteomics, our professional analysts can provide you with improved quality services to support your business. Our professional analysis platform can guarantee consistently accurate and detailed delivery. If the substance or item you want to test is not in the above content, please contact us. Our professionals will customize exclusive solutions for you. Creative Proteomics looks forward to cooperating with you.
Related Services