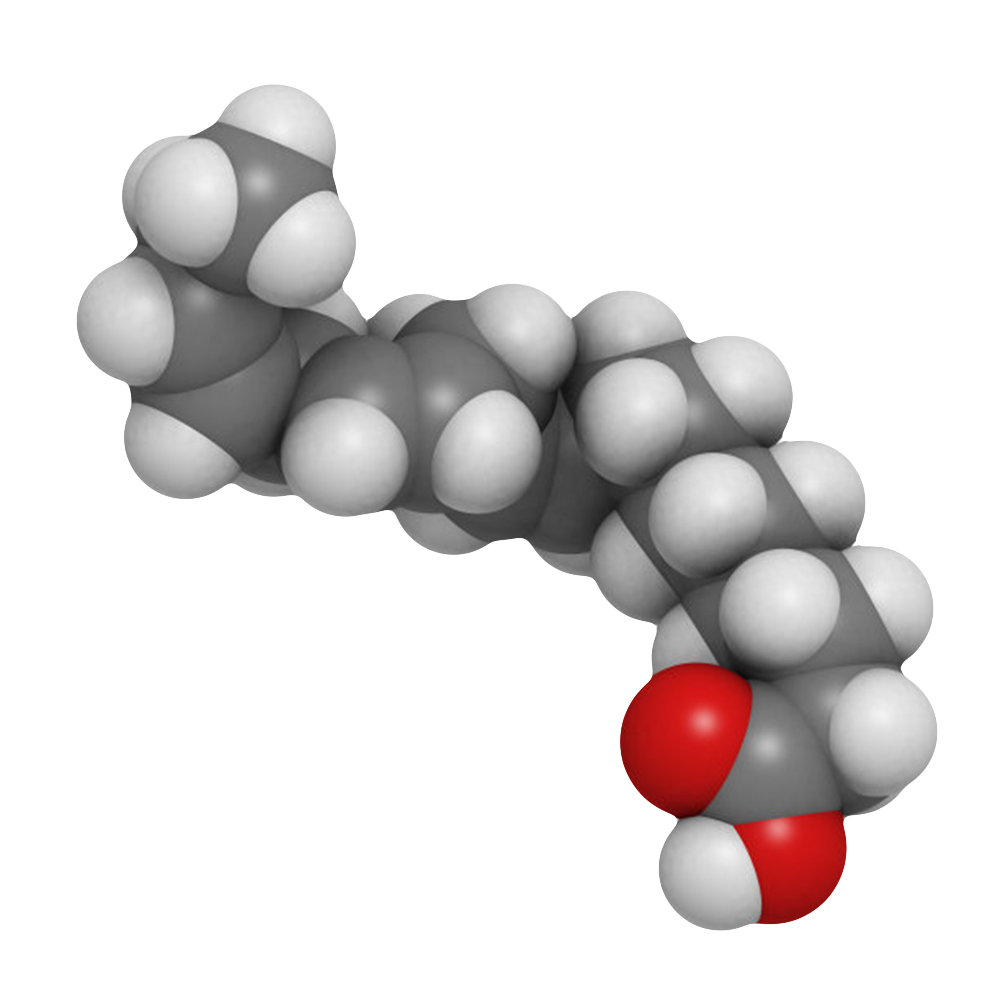 Oxylipins
Oxylipins refers to a series of oxidative metabolites generated by the automatic oxidation of polyunsaturated fatty acids (arachidonic acid, linoleic acid, alpha-linolenic acid, DHA, EPA, etc.) or catalyzed by specific enzymes (COX, LOX and CYP450). Oxylipins, also known as lipid mediators, play a very important regulatory role in the life activities of organisms. The analysis of oxylipins can help us study changes in the quantity of oxylipins, provide valuable information on metabolites derived from different precursor PUFAs and contribute importantly to our knowledge on various physiological or pathological processes, such as inflammation processes.
Oxylipins Analysis Method
Oxylipins analysis often utilizes methods based on gas chromatography (GC) or mass spectrometry (MS). First, hundreds or thousands of volatile molecules are extracted and the mixture is separated by GC. Researchers then selects the molecule of interest to quantify. This method is applicable to many conventional measurements of well-known and abundant oxylipins, and several oxylipins can be measured simultaneously.
However, some oxylipins, such as fatty acid divinyl ethers, are although stable at low temperatures, but can degrade or rearrange at high temperatures analysis, causing loss and/or artificial generation of other oxylipins. In addition, many large or polar oxylipins (such as oxylipin glycosides) are difficult to be separated by GC. Therefore, many oxylipins also need to be separated by liquid chromatography (LC). Fatty acids (FA) hydroperoxides and other low-stability oxylipins can be better analyzed by LC. For analytes with low concentrations and a large number of structurally similar ones (including regioisomers), it is necessary to have high resolution, sensitivity and selective mass spectrometry for analysis. At present, high performance liquid chromatography (HPLC) combined with sensitive triple quadrupole instrument using electrospray ionization source negative ionization mode and selective reaction monitoring (SRM) scanning mode is the main method for quantitative oxylipins.
The Application of Oxylipins Analysis
Oxylipins affect a wide range of biological processes, including the regulation of inflammatory response, immune defense, endocrine regulation and oxidative stress. Oxylipins are closely related to the occurrence and development of various diseases, such as tumor, cardiovascular disease, diabetes, pulmonary disease, alzheimer's disease, urinary system disease, digestive tract disease, various skin diseases, allergies, etc.
Physiological and pathological mechanism
Drug target discovery, developing drugs for metabolic pathways
Screening of biomarker for disease diagnosis, classification and prognosis
Pharmacodynamics and drug toxicity assessment
Environmental exposure study
Creative Proteomics expands LC-MS/MS to include a broader range ofoxylipins by demonstrating (dMRM) mode to focus on short retention time windows,and thus enhance sensitivity. This platform helps researchers to understand andmonitor physiological levels of a broad range of oxylipins and relatedmetabolites derived from different PUFAs in plasma and tissues. Ourcomprehensive platform allows for the quantitative evaluation of more than 100oxylipins. If you want to know more, please visit our Oxylipins Analysis Service.
References
1. Mueller M J, et al. Oxylipin analysis methods. The Plant Journal, 2006, 45(4): 472-489.
2. Strassburg K, et al. Quantitative profiling of oxylipins through comprehensive LC-MS/MS analysis: application in cardiac surgery. Analytical and bioanalytical chemistry, 2012, 404(5): 1413-1426.
3. Ostermann A I, et al. Comparison of sample preparation methods for the quantitative analysis of eicosanoids and other oxylipins in plasma by means of LC-MS/MS. Analytical and bioanalytical chemistry, 2015, 407(5): 1403-1414.