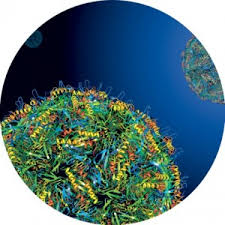 Since its foundation, Creative Proteomics always holds its commitment to developing high-quality and excellent services for customers. So it also forms its own customer base. And in this blog, we are going to introduce some services that some scientists regret to miss in Creative Proteomics. They are targeted metabolomics, shotgun proteomics and silac proteomics.
The reasons why you should not miss them are listed below.
Targeted metabolomics
Compared with our untargeted metabolomics, targeted metabolomics is mainly designed to measure the abundance of previously identified metabolites. And this service from Creative Proteomics is utilized to confirm the results from a previous discovery based metabolomic profiling experiment or based on results from a genomics or proteomics study.
This service in Creative Proteomics is relying on the use of bottom-up proteomics techniques to identify proteins by using a combination of high performance liquid chromatography with mass spectrometry. Its workflow is beginning with the proteins in the mixture being digested and the resulting peptides are separated. It functions well in global identification as well as the ability to profile dynamic proteomics. What's more, it also can be applied in functional classfication or comparative analysis.
SILAC proteomics
As one of the most popular services in Creative Proteomics, silac proteomics service can be used as an innovative technology in some fields, including high throughput quantitative analysis of large protein complexes, protein-protein and protein small molecule interactions. In addition, in Creative Proteomics, we also offer an unbiased strategy that can reveal how specifically either inhibitors or other perturbations.
Although Creative Proteomics has developed many proteomics related services and products, these main commodities still make it feel proud. With high quality and professional skills, these services have helped a majority of customers access to successful projects, which can be revealed through our report on user experience. You will regret to miss them.