Summary
In 2007, there was a big step made in chemistry by Gerhard Ertl. His contribution has paved the way for developing the cleaner energy sources. So that he was awarded the 2007 Nobel Prize in Chemistry with the study of chemical process on solid surfaces.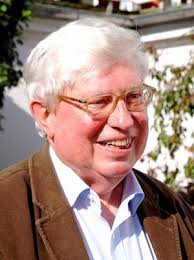 Background
Gerhard Ertl, a German physicist and a professor emeritus at the department of physical chemistry was born in Stuttgart. He studied at the Technical University of Stuttgart in Stuttgart, majoring in physics from 1955 to 1957. And then in 1961, he obtained his Diploma in physics at the Technical University. He received his Ph.D degree in 1965. He married Barbara and they have two children and several grandchildren. As a Christian, He always likes to play the piano and sometimes playing with his cat.
Career
He became an assistant and lecturer at Technical University of Muich. Then he became a professor at Institute for physical chemistry. At Free University of California Institute of Technology, he became a professor in 1986. He was director at the Fritz Haber Institure of the MPG from 1986 till his retirement in2004. Now he serves in his second term as a member of the university council of Technische universitat Darstadt.
Research field
Gerhard Ertl's research mainly focusses on determining the detailed molecular mechanisms of the catalytic synthesis of ammonia over iron and the catalytic oxidation of carbon monoxide over platinum, which makes him be famous all over the world. His field of resech is inorganic chemistry as well as surface chemistry. At the beginning of his career, he adopted the new observation techniques like LEED, then UPS and STM. In 1998, contributing to the field of the surface science in general and for their elucidation of fundamental mechanisms of heterogeneous catalytic reaction at single crystal surface in particular, he along with Gabor A. Somorjai won the Wolf Prize in Chemistry.
Nobel Prize
In 2007, Gerhard Ertl was awarded Nobel Prize for "his studies of chemical processes on solid surface." The Nobel academy said that "his study has offered a description of the reason chemical reactions taking place on the surface." This award, which worth SEK 10 million, was announced on the 71st birthday of Gerhard Ertl. Informed that, he was speechless and just said: "I was not counting on this." As well as the Nobel Prize and other awards, Gerhard Ertl is also an editor of the book—Handbook of Heterogeneous and Engineering of Chemical Complexity