As we all know that the Nobel Prize is the highest honor for scientists. In this part, I will introduce the winners in organic field in the last decade for you.
Summary
In 2005, Nobel Prize was awarded to three excellent persons, they are Yves Chauvin, Robert H. Grubbs and Richard R.Schrok "for the development of the metathesis method in organic synthesis."
Body
"Who are they? And how can they be awarded for this?" You may ask. Now let me explain for you.

Yves Chauvin
Background
Yves Chauvin was born on October 10, 1930 to French parents. After graduated from the Lyon School of Chemistry, physics, and Electronics, he started to work in the chemical industry. In 1960, Chauvin began to work for Frence Petroleum Institute in Rueil-Malmaison. Although retired in 1995, he was still working as a director of the research at the Lyon School of Chemistry, Physics, and Electronics.
Research field
Chauvin's work centred on metathesis, in which chemists break double bonds more easily by introducing a catalyst. In the early 1970s, he achieved a breakthrough when he described the mechanism by which a metal atom bound to a carbon atom in one group of atoms causes the group to shift places with a group of atoms in another molecule and explained metathesis in detail.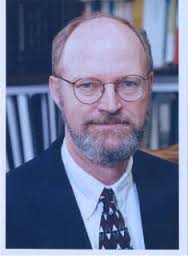 Robert H. Grubbs
Background
Robert H. Grubbs, an American chemist, was born in February 27, 1942. He spent his early childhood in Marshall Country and then he graduated from the University of Florida. He worked with Merle Battiste and Columbia University. He is married to Helen Grubbs, an elementary school teacher with three children.
Research Field
In organometallic chemistry and synthetic chemistry, Grubbs is mainly interested in the catalysts, notably Grubbs' catalyst for olefin metathesis and ring-opening metathesis polymerization. He also contributed a lot to the development of so-called "living polymerization." Grubbs participated in the USA Science and Engineering Festival's Lunch, where he also is a member.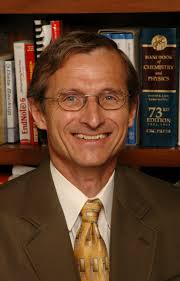 Richard R.Schrok
Background
In 1967, Richard R. Schrok got his B.A. degree from the university of Californnia at Riverside and then in 1971. he obtained his PhD from Harvard University. At Cambridge University, he worked as an NSF one year. In 1975 he moved to M.I.T. then he became a full professor in 1980 and then Frederich G. Keyes Professor in 1989.
Research Field
His research field mainly focuses on the inorganic and organometallic chemistry of high oxidation state early metal complexes, catalytic reactions and mechanisms of reactions involving alkylidene complexes. During this field, he had been awarded many times. And also well-known as a winner of the Nobel Prize.
This is the brief introduction to the winners in 2005. In next blog, we will introduce the winners in this organic field in 2006.