O-Glycosylation Site Occupation Analysis
---
O-linked glycans are usually much smaller than N-linked glycans and can be extemely diverse. They also may attach themselves to proteins at many more possible sites, which increases the complexity of analysis. Therefore, it's difficult to pinpoint the exact locations of O-glycosylation.
We can either carry out a summary analysis of all glycosylation sites or analysis of site-specific glycosylation.
The general steps for O-glycosylation site occupation analysis involves proteolytical digestion of glycoprotein, a precipitation step, glycopeptide enrichment and fractionation via hydrophilic interaction liquid chromatography. Enriched O-glycopeptide fractions were analyzed by mass spectrometric analysis using reversed-phase liquid chromatography coupled ion trap mass spectrometer.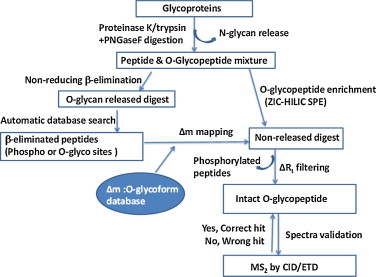 Figure 1. Workflow for the analysis of O-glycosylation site occupancy
There are also a number of label free approaches that are based on the signal intensity of glycopeptide/peptide ions for analysis of O-glycosylation site occupation.
As one of the leading companies in the omics field with over years of experience in omics study, Creative Proteomics provides glycomics analysis service customized to your needs. Contact us to discuss your project.
How to place an order:

*If your organization requires signing of a confidentiality agreement, please contact us by email.
Our customer service representatives are available 24 hours a day, from Monday to Sunday.
Inquiry