Cell-Based Assay
---
Cells are the basic building blocks and are structural and functional units of all unicellular and multicellular organisms. Based on the researches of living cells, we can analyze many aspects of living organisms, such as cell signaling, proliferation, apoptosis, cellular genetics/morphology, neurobiology, cancer and so on. In academic research and pharma industry, the cell-based assays refer to assays on some measurement of a living cell. For academic researches, cell-based assays can be used in many fields to study biological targets and pathways in the whole cell. For the pharma industry, cell-based assays can be used to predict the response of compounds on an organism and to screen types of compounds.
Cell-Based Assay at Creative Proteomics
At Creative Proteomics, we have developed a panel of cell-based assays to investigate the basic cell biology and its relation to disease pathology. Our cell-based assay services are available for cell migration, cell adhesion, cell invasion, and cell proliferation.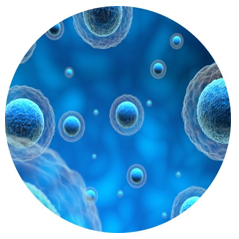 Cell migration is the process that involves the movement of cells from one location to another, which happens from uni-cellular organisms to complex multi-cellular organisms. It plays important roles in establishment and maintenance of the proper organization of multicellular organisms. It also involves immune responses and pathological conditions. There are various assays for migration, such as matrix degradation analysis, Boyden chamber assay, three-dimensional (3D) spheroid assay, etc.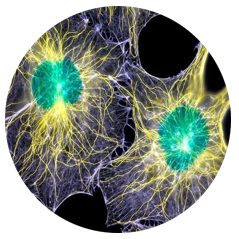 Cell adhesion is defined as the process by which cells interact and attach to neighboring cells through specialized molecules. Cell adhesion is involved in functions, including stabilization of the cell positions, supporting tissue integrity, cell communication, and cell regulation. The changes in cell adhesion are associated with different diseases, such as cancer and arthritis. We can provide various assays to accelerate your research, including cell adhesion microarray assays, cell-cell image adhesion assays, cell-colored adhesion assays, and so on.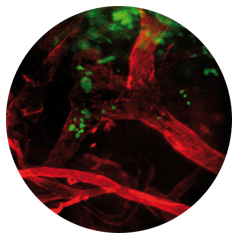 Cell invasion, related to cell migration, refers to the ability of cells to cross the extracellular matrix (ECM) or infiltrate into adjacent tissues. Cell invasion assays have been used to study the interactions between tumor cells and ECM. We have different methods to perform call invasion assays, including transwell invasion assays, gelatin degradation assays, inverted vertical invasion assays, and so on.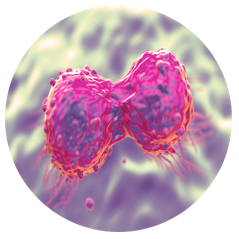 Cell proliferation refers to the process that leads to an increase in the number of cells. In cell proliferation assays, we measure the number of cells, or the change in the proportion of cells. Cell proliferation assays can be used in various applications, including testing the effects of pharmacological compounds or growth factors, assessing cytotoxicity, and investigating circumstances of cell activation. We can provide different types of assays, including DNA synthesis, metabolic activity, antigens associated with cell proliferation, and so on.
Various technologies are available for assay endpoint possibilities, including but not limited to:
Microscopy
Meso Scale Discovery (MSD)
Fluorescence-activated cell sorter (FACS)
Multimode plate readers (absorbance, fluorescence intensity, time-resolved fluorescence, luminescence)
Our Advantages
We have the in-house expertise to support and accelerate your cellular projects. Our experts with bioanalytical skill and knowledge experience not only develop and perform cell-based assays, but also analyze parameters that assay must uphold.
Fast and reliable turnaround. We start the project as soon as we receive your sample and our staff closely with you for timely analysis and submittal of data.
We can offer a wide range of platforms for cell-based assays, such as ELSA, MSD-ECL, flow cytometry, etc, enabling us to provide information with high throughput and reproducibility.
In order to provide high-quality services, a committed team of experienced scientists will work closely with you to bring responsive and personalized services. With professional knowledge and experienced staff, Creative Proteomics provides a wide range of cell-based assays in a time-saving and cost-efficient manner. Our ordering procedure is as follows. If you have any questions or specific requirements, please feel free to contact us.

Our customer service representatives are available 24 hours a day, from Monday to Sunday.
Inquiry