Vitamins
---
Products:
Display Results By
---
| Cat# | Product Name | Price |
| --- | --- | --- |
| CPIL105885 | RETINAL (10-13C, 99%) | INQUIRY |
| CPIL105887 | RETINAL (14-13C, 99%) | INQUIRY |
| CPIL105906 | RETINAL (D6, 96%+) | INQUIRY |
| CPIL105892 | RETINOIC ACID (10-13C, 99%) | INQUIRY |
| CPIL105889 | RETINOIC ACID (11-13C, 98%) | INQUIRY |
| CPIL105890 | RETINOIC ACID (14-13C, 99%) | INQUIRY |
| CPIL105891 | RETINOIC ACID (15-13C, 99%) | INQUIRY |
| CPIL105907 | RETINOIC ACID (D6, 96%+) | INQUIRY |
| CPIL105903 | RETINYL PALMITATE (+0.5 MG/ML BHT) (10,19,19,19-D4, 96%) | INQUIRY |
Vitamins, organic molecules or related set of molecules, are essential micronutrient needed by organism needs in small quantities. They cannot be synthesized and must be obtained through diets. Vitamins are involved in a wide range of vital functions. For example, Vitamin A serves as regulators of cell and tissue growth and differentiation. And Vitamin D can work as a regulator of mineral metabolism and is anti-proliferative. Excessive intake or lack of vitamins can cause illness. The identification of quantification of vitamins in complex matrices is important for many nutritional studies, which means to study dietary intake and bioavailability, identification and concentration within complex samples, as well as function elucidation. The stable isotope labeled vitamins can be used in analytical applications or as internal standards.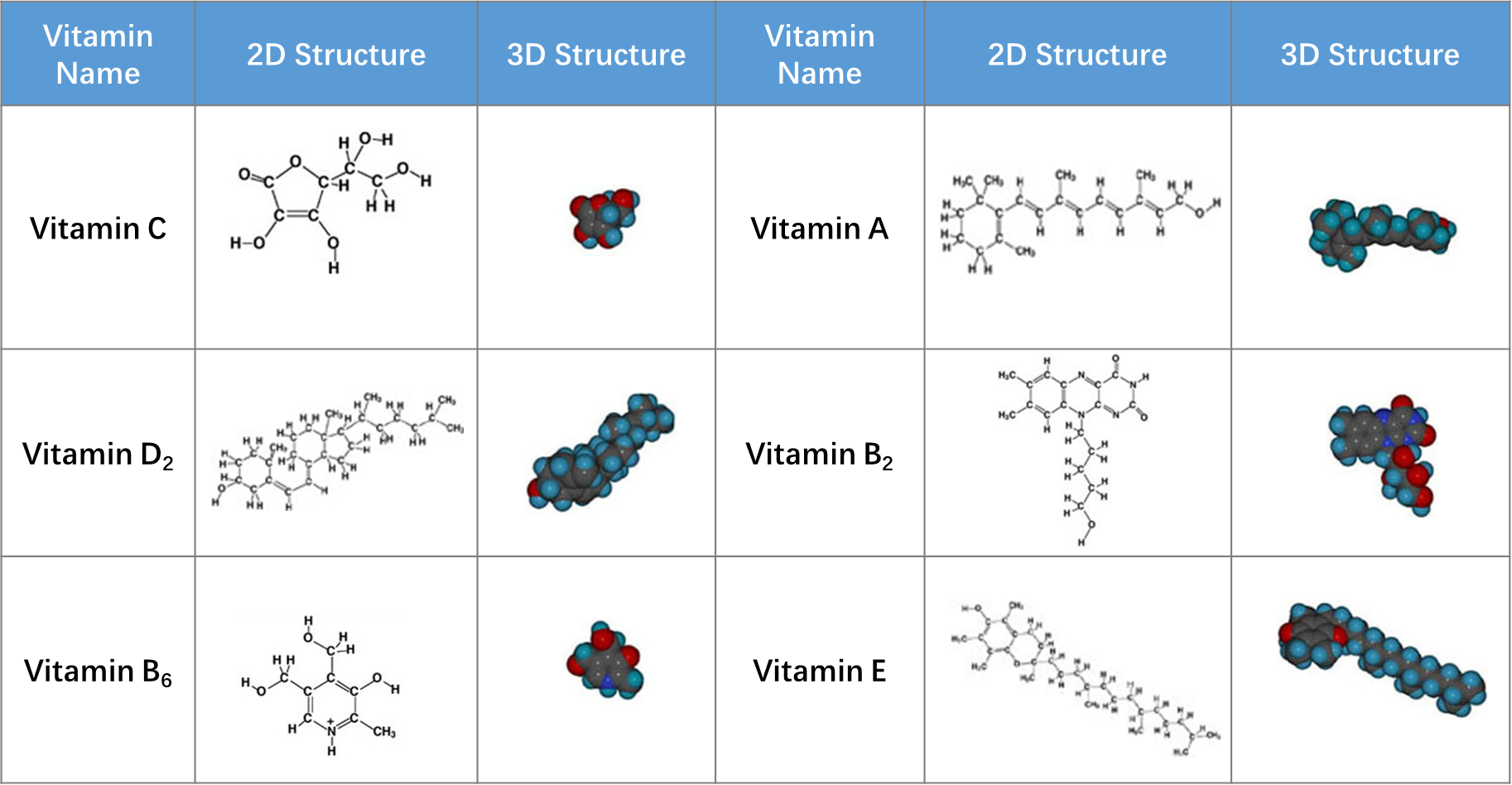 Figure 1. 2D and 3D structures of some vitamins
As a supplier of isotope labeled products in the industry, Creative Proteomics offers more than 10,000 products labeled with different isotopes of carbon, hydrogen, nitrogen, and oxygen. Creative Proteomics supplies stable isotope labeled and unlabeled vitamins, including hydroxyvitamin ascorbic acid, pyridoxine, etc. Custom synthesis of isotope labeled quinolones is also available to meet our customers' research needs.
* For Research Use Only. Not for use in diagnostic procedures.