A tranquilizer is a drug designed for reducing anxiety, fear, tension, agitation, and related states of mental disturbance. Tranquilizer can be classified into two groups, including minor tranquilizers and major tranquilizers. Minor tranquilizers, also known as antianxiety agents or anxiolytic, are used to reduce anxiety. These minor tranquilizers can be classified into five groups, including benzodiazepines, barbiturates, antidepressants, sympatholytic, and opioids. By contrast, major tranquilizers, also known as antipsychotic agents or neuroleptics, are used to treat psychotic features of schizophrenia, bipolar disorder, and other mood disorders.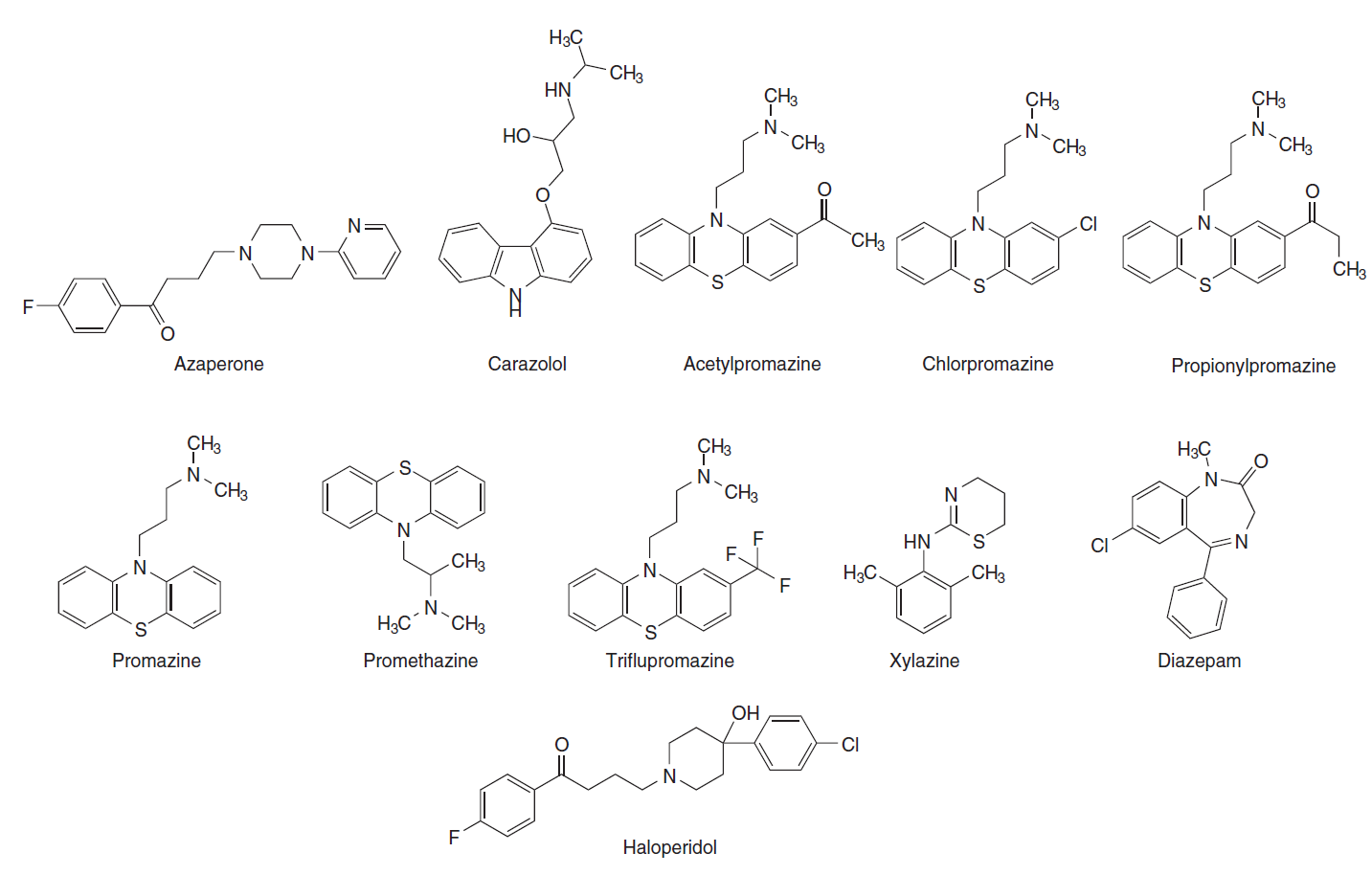 Figure 1. Chemical structures of selected sedatives and tranquilizers (Flajs V C, et al., 2016)
Tranquilizers can be used to control stress in food-producing animals and facilitate their adaptation to a stressful environment. However, using these substances may lead to residues in the injection sited and edible tissues of food-producing animals, which may represent a potential risk to the consumers. For this reason, some countries have regulated their use by establishing acceptable daily intakes (ADIs), supported by maximum residue limits (MRLs). In comparison with synthesized standards using liquid chromatography-mass spectrometry (LC-MS), we can confirm the compound identities and assist in quantitative analysis.
As a supplier of isotope labeled products in the industry, Creative Proteomics offers more than 10,000 products labeled with different isotopes of carbon, hydrogen, nitrogen, and oxygen. Creative Proteomics supplies stable isotope labeled and unlabeled tranquilizers, including acepromazine, azaperol, carazolol, etc. Custom synthesis of isotope labeled quinolones is also available to meet our customers' research needs.
Reference:
1.Flajs V C, MacNeil J D. Sedatives and Tranquilizers. Chemical Analysis of Non‐antimicrobial Veterinary Drug Residues in Food, 2016: 311-381.
* For Research Use Only. Not for use in diagnostic procedures.