Nucleic acids that consist of nucleotides are essential for the continuity of life. The nucleotides contain 5-carbon sugar, a phosphate group, and a nitrogenous base. Deoxyribonucleic acid (DNA) is a nucleic acid whose sugar is derived from ribose as deoxyribose while the sugar of ribonucleic acid (RNA) is a compound ribose. Stable isotope labeled nucleic acids are helpful to study the structure and dynamics of RNA and DNA. In addition, the stable isotope labeled nucleic acids can enhance experimental sensitivity and spectral resolution. Therefore, the challenges like extensive spectral crowding, increased resonance linewidths, and overall NMR signal degeneracy can be overcome. It is reported that 13C and/or 15N labeled nucleic acids have been employed to study the links between RNA secondary structure and global conformation as well as determine dynamics in DNA flexibility.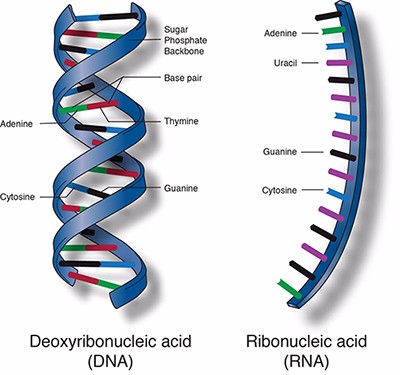 As a supplier of isotope labeled products in the industry, Creative Proteomics offers more than 10,000 products labeled with different isotopes of carbon, hydrogen, nitrogen, and oxygen. Creative Proteomics supplies stable isotope labeled and unlabeled nucleic acids, including deoxyribonucleoside triphosphate (dNTPs), deoxyribonucleoside monophosphate (dNMPs), etc. Custom synthesis of isotope labeled nucleic acids is also available to meet our customers' research needs.
* For Research Use Only. Not for use in diagnostic procedures.