Nutritional Analysis Service
Nutrition analysis refers to the process of determining the nutritional contents of foods and food products, which can be performed through a variety of certified methods. Food manufacturers should provide the nutrition fact labels for food to market, and the customers can obtain accurate nutrition information to know the food quality and nutritional contents, such as the calories, protein, calcium, vitamin, water and more. To regulate the nutrition fact labels and nutritional analysis, there are various methods for nutritional analysis in accordance to regulations and the Food and Drug Administration (FDA) labeling laws.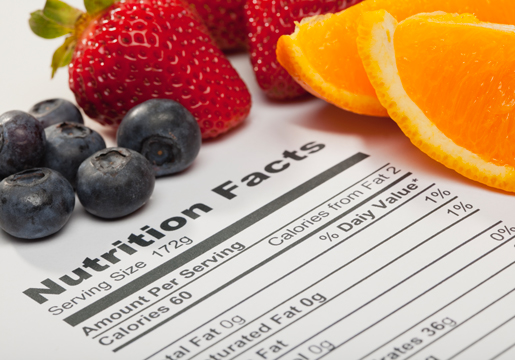 Nutritional Analysis at Creative Protemics
Based on the extensive nutritional analysis experience, we are able to test products for multiple components comprising of more than 56,000 food ingredients and approximately 2,000 nutritional supplements, including but not limited to:
Nutrition can be analyzed at Creative Proteomics
1
Protein
9
Calcium
2
Moisture
10
Iron
3
Ash
11
Cholesterol
4
Dietary fibre
12
Sodium
5
Sugar
13
Calories
6
Alcohol
14
Vitamin
15
Organic acids analysis: citric, lactic, malic, etc.
16
Additives analysis: antioxidants, preservatives, sweeteners, etc.
17
Carbohydrates analysis: inulin, sugars, starch, polysaccharides, polyols, etc.
18
Fat analysis: omega 3, omega 6, trans fats, saturated / monounsaturated / polyunsaturated fats, etc.
Based on the extensive database and food science experience for nutritional analysis, Creative Proteomics offers both food lab analysis and database analysis methods for nutritional analysis.
Database analysis: We have the suitable software with a lot of great features to perform nutritional analysis. At Creative Proteomics, the database software is verified and frequently updated that includes obscure items and processing ingredients and can calculates nutritional information based on the measurement of each ingredient in your recipe.
Food lab analysis: Creative Proteomics has many sophisticated equipment and technologies to complete a laboratory nutritional analysis, such as gravimetric method, combustion method, air oven method, vacuum oven method, gas chromatographic, liquid chromatographic, etc.
Our Advantages
Offer a confidentiality agreement to enable your formulas and recipes to be held in confidence.
Have the high-quality software including an extensive and accurate food database.
Deliver high-quality reports, including descriptions of experimental procedures and instrument settings, raw data, final results, etc.
Creative Proteomics strictly complies with the quality assurance/quality control plan and regulatory requirements of each country and region to provide support to you, including but not limited to the following criteria and methods:
➢ ISO
➢ FDA/BAM
➢ ASTM
➢ AOAC
➢ EC 1935/2004
➢ LFGB
➢ DGCCRF
➢ DM 21/03/1973
➢ JFSL
➢ GB/T & SN
➢ UAE.S / GSO 2231: 2012
Creative Proteomics can provide various techniques for nutritional analysis, and our nutritional analysis can be used for virtually any food type analysis to meet various requirements, such as general nutritional labeling needs, validating manufacturer/supplier nutritional information and more. Please contact us to find out more about our services. We look forward to working with you in the future.
Reference:
1. Su D, et al. Does nutritional counseling in telemedicine improve treatment outcomes for diabetes? A systematic review and meta-analysis of results from 92 studies. Journal of Telemedicine and Telecare. 2015, 0(0): 1–15.
* Not intended for personal food safety testing.