Food Authenticity Analysis Service
Food contamination and fraud strike worldwide, which has received more attention in recent years as the fear of bioterrorism has increased. Food fraud that intentionally adulterated food with cheaper ingredients for economic gain is a well-documented crime and has existed for many decades. As of 2013, the foods most commonly listed as adulterated or mislabeled in the United States Pharmacopeia Convention's Food Fraud Database were: black pepper, honey, milk, olive oil, saffron, fish, tea, orange juice, apple juice, and coffee. With meat, fruit, vegetables, and seafood traveling thousands of miles to reach far-flung destinations, and with poor knowledge of the agricultural practices, food authenticity is important for many reasons. Food authenticity is a matter of pressing concern to consumers and manufacturers alike.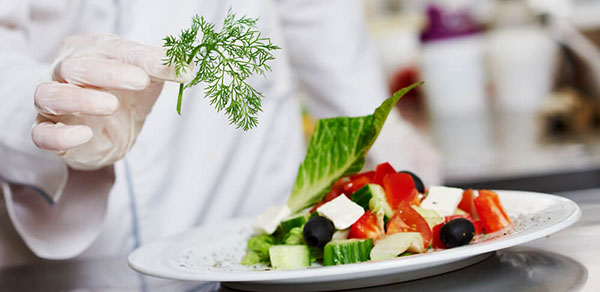 Food Authenticity Analysis Services at Creative Proteomics
Based on legend experience in food authenticity analysis, Creative Proteomics is recognized as an expert in food authenticity testing and we can authenticate a wide range of ingredients, including but not limited to:
Fish authenticity analysis
GMO-free food authenticity analysis
Chocolate authenticity analysis
Fruit identity authenticity analysis
Coffee adulteration authenticity analysis
Frozen versus fresh meat authenticity analysis
Herb and spice adulteration authenticity analysis
Starch food authenticity analysis
Meat, oils, pasta and more food authenticity analysis
There are some appropriate techniques including DNA testing, chromatography and microscopy to protect you from fraud and negligence in your supply chain, to support your due diligence testing, and to help ensure you comply with relevant legislation. With our professional platform, Creative Proteomics can provide sophisticated analysis techniques to distinguish between adventitious contamination and deliberate adulteration of food authenticity. And we can offer a variety of methods for the semi-quantitative and qualitative detection of food, including but not limited to:
Liquid chromatography–tandem mass spectrometry (LC-MS/MS)
Nuclear magnetic resonance (NMR) spectroscopy
Real-time PCR (polymerase chain reaction)
PCR-RFLP (restriction fragment length poly
morphism)
Our Advantages:
Automated data collection, analysis, and reporting for routine analysis with high efficiency and high quality.
Combination of non-targeted and targeted analyses to ensure the presence of expected ingredients and the absence of adulterants or contaminants.
Validated and standardized procedures to get reliable and accurate results.
Creative Proteomics strictly complies with the quality assurance/quality control plan and regulatory requirements of each country and region to provide support to you, including but not limited to the following criteria and methods:
➢ ISO
➢ FDA/BAM
➢ ASTM
➢ AOAC
➢ EC 1935/2004
➢ LFGB
➢ DGCCRF
➢ DM 21/03/1973
➢ JFSL
➢ GB/T & SN
➢ UAE.S / GSO 2231: 2012
With our professional platform, Creative Proteomics can provide various information about food authenticity analysis. Our experienced scientists and advanced techniques enable us to deliver consistent and high-quality data with cost-efficiency. Creative Proteomics guarantees the most efficient and reliable services to best meet our clients' needs. We look forward to cooperating with you.
Reference:
1. Kowalczyk S. Authenticity of food products in the Polish market checked during 2005-2012. Rocz Panstw Zakl Hig. 2015, 66(1):27-34.
* Not intended for personal food safety testing.