Edible Fats and Oils Analysis
Edible Fats and Oils Analysis
Edible fats and oils play an important role in the human diet because of their nutritional characteristic, organoleptic, heat transfer and rheological properties. And they are the source of high energy and essential fatty acids such as linoleic and linolenic acids. The chemical constituents of fats and oils are triglycerides, such as esters of glycerol and three fatty acid molecules. The physicochemical properties of fats and oils are principally determined by the type and the number of triglycerides they contain and their thermal and shear histories. The physical and chemical properties of edible fats and oils can affect the quality of oil foods and hence must be evaluated in detail.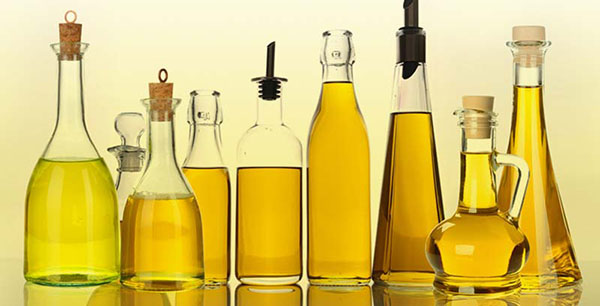 Edible Fats and Oils Analysis at Creative Proteomics
Creative Proteomics is highly experienced and knowledgeable in the application of analytic techniques and analyses for fats and oils. Different indicator parameters are used to assess the quality of edible fats and oils, including:
Iodine value (IV)
Free fatty acids (FFA)
Trans fatty acids (TFA)
Anisidine value (AV)
Saponification value (SV)
Polyphenols/Oil stability index (OSI)
Peroxide value (PV) test in oils and fats
Soaps concentration analysis
Fatty acid composition
Trans isomers
Triacylglycerol composition
Unsaponifiable matter
Sterols
Tocopherols
Various other parameters
A variety of analytical techniques have been used to characterize fats and oils, including:
Titration
High performance liquid chromatography (HPLC)
Differential scanning calorimetry (DSC)
Gas liquid chromatography (GLC)
Nuclear magnetic resonance (NMR)
Near-infrared (NIR) spectroscopy
We can provide different edible fats and oil analysis for different consumers, including:
Oil seeds, such as sunflower seeds, canola, corn/maize, soybeans, flax/linseed, sesame seeds and many more.
Edible Oils, such as sunflower oil, rapeseed oil, canola oil, corn oil, soybean oil, coconut oil, palm oil, fish oil, tallow, lard, etc.
Creative Proteomics is an expert provider in the edible fats and oils analysis and has conducted many NIR-related studies. We have state-of-the-art facilities managed by experienced staff to apply edible oil and fats analysis to a wide variety of industries ranging from vegetable to dairy products, fats and much more. If you have any questions or specific requirements, please do not hesitate to contact us.
Reference:
1. Endo, Y. Analytical methods to evaluate the quality of edible fats and oils: the jocs standard methods for analysis of fats, oils and related materials and advanced methods. Journal of Oleo Science, 2017,67(1):1-10.
* Not intended for personal food safety testing.