Metallic Materials Analysis Service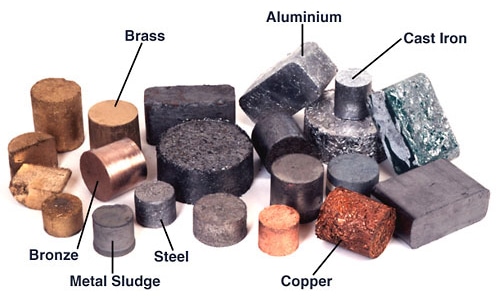 Metals are malleable and ductile materials with high electrical conductivity, high thermal conductivity, and high density. They are widely used in buildings, infrastructures, ships and automobile industry. Considering the pure metal materials are too soft, brittle or vulnerable to corrosion,alloys come into being making them less brittle, harder, resistant to corrosion. Each of the materials has their own properties and with different areas of application.
Analyzing and checking the specific characteristics of a metallic material allows us to optimize both their application and the actual component manufacturing process. Services for metallic materials available at Creative Proteomics are as follows.
Mechanical Tests
Tensile Test
Creep Test
Bending Test
Hardness Tests (Vickers, Brinell and Rockwell)
Compression Test
Flattening Test
Ring Expanding Test
Impact Test
Metallographic Tests
Macrostructure Inspection
Grain Size
Fracture Test
Surface Treatment Depth, Coating Thickness
Scanning Electron Microscope (SEM) Surface Inspections
X-ray Microanalyses (EDS)
Chemical Composition Analyses
General Chemical Elements Analysis
ONH Analysis
Plating Analysis
Related Services