Terminal Variants Analysis Solution
---
For most protein drugs, the chemical structure of protein molecules determines its activity. The structural factors affecting activity are mainly amino acids and their ordering, terminal groups, peptide chains and disulfide bond positions. Amino-terminal processing is an important post-translational modification which affects almost all proteins. Terminal variants, such as C-terminal lysine variants, N-terminal pyroglutamate and N-terminal truncation, affect the chemical properties, protein activation, conversion and degradation, which subsequently result in diversified biological functions. Therefore, it is very important to identify and analyze these modifications of proteins.
Terminal Variants Analysis Solution at Creative Proteomics
At Creative Proteomics, we have plentiful experience in the analysis of terminal variants. With our professional platform, we can provide kinds of information about terminal variants, which can combine with our expertise in the field of protein structure-function to help you find the solution to problems along the product development.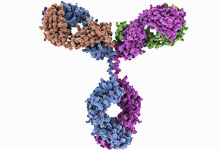 Analysis of C-terminal Lysine Variants
The C-terminal lysine variant is a very familiar phenomenon observed in biopharmaceutical monoclonal antibodies (such as recombinant proteins and monoclonal antibodies). The degree of heterogeneity of C-terminal lysine variants demonstrates the manufacturing and product consistency, so it is very important to carry out methods to monitor this difference.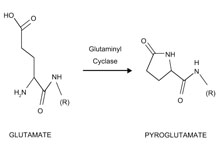 Analysis of N-terminal Pyroglutamate
In the production of monoclonal antibodies, the first amino acid at the N-terminus of the light-chain of a monoclonal antibody is often glutamic acid (and most times at the heavy chain), so this cyclization reaction usually appeared in monoclonal antibodies. Although it has been proven that cyclization of Gln has no effect on antibody potency, a consistent level of PyroGlu can be taken as a good indicator of a consistent robust production process. Generally, we can use LC-MS, combining with other technologies for analysis of N-terminal pyroglutamate.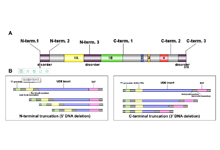 Analysis of N-terminal Truncation
In the production and storage of protein drugs (due to their own instability, such as deamination, oxidation and hydrolysis), N-terminal truncation of proteins often affects its activity and stability. Considering the high cost of sequencing all proteins, sequencing of both ends can often satisfy your demands. So, we can also provide protein mass spectrometry sequencing of the N-terminus of the protein to determine if it occurred N-terminal truncation.
Our Advantages
A series of techniques for various applications, including protein mass spectrometry identification such as N-terminal and C-terminal sequencing, protein structure analysis and so on.
Integrated services, covering various levels of protein analysis.
Detailed reports, including experimental procedure, raw data, final results, etc.
Creative Proteomics is a professional biotech company specializing in protein therapeutics assessment. We can also provide a series of services to determinate terminal variants and enable the quality control of production. If you have any questions or specific requirements, please feel free to contact us.
References
1. Dick Jr, et al. C‐terminal lysine variants in fully human monoclonal antibodies: Investigation of test methods and possible causes. Biotechnol Bioeng. 2008, 100(6): 1132-1143.
2. Huang, K. F., et al. Crystal structures of human glutaminyl cyclase, an enzyme responsible for protein N-terminal pyroglutamate formation. P Natl Acad Sci. 2005, 102(37), 13117-13122.
3. Jawhar, S., et al. Pyroglutamate amyloid-β (Aβ): a hatchet man in Alzheimer disease. J Biol Chem. 2011, 286(45), 38825-38832.
Our customer service representatives are available 24 hours a day, from Monday to Sunday.
Inquiry