Preclinical Trials in Drug R & D
---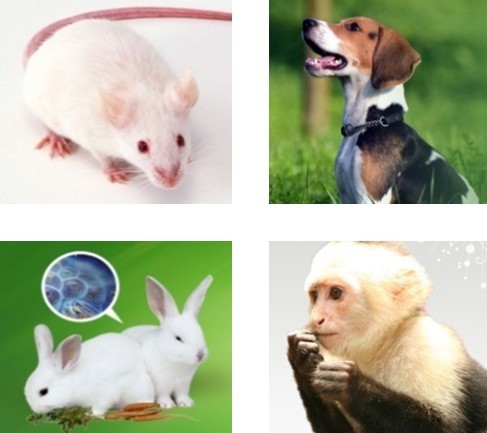 If preclinical trials need to be carried out to evaluate pharmacokinetics, pharmacodynamics, ADME & toxicokinetics of the tested drug candidates to access drug safety and determine the safe dosage regiment for first-in-man study in corresponding animal models, which are chosen based on which would give the best correlation to human trials, but you have no certificated staff and facilities, you can commission the entire project to us, to obtain the critical parameters of the tested compounds, formulations and administration routes (oral, topical, inhalation and injection), in different animal models, which are important for regulated authorities.
Creative Proteomics has experienced staff and certificated facilities, which can perform the in vivo tests you needed. Most of the time, differences in the gut, enzyme activity, circulatory system, or other considerations make certain models more appropriate based on the dosage form, site of activity, or noxious metabolites. The animal models, including rodent, non-rodent, non-human prate, transgenic ones, and disease models, can be provided as you design. The animal models available in Creative Proteomics are as below:
Rat (Sprague Dawley, Wistar, Lewis and transgenic strains)
Mouse (knockout and other transgenic strains)
Rabbit
Non-human Primates (rhesus, cynomolgus and other species)
Our tech team are ready to discuss your experiment proposal, and confirm the details about the entire project. And we are glad to provide professional and robust support to your research in drug discovery.
* For Research Use Only. Not for use in diagnostic procedures.
Our customer service representatives are available 24 hours a day, 7 days a week.
Inquiry