Natalizumab
---
Natalizumab (Tysabri) is a humanized anti–α4 integrin monoclonal antibody. It binds the α4 subunit of α4β1 and α4β7 integrins, blocking the binding to their endothelial receptors, thereby attenuating the central nervous system (CNS) inflammation. In addition, Natalizumab can further inhibit the interaction of leukocytes expressing α4-integrin with ligands in extracellular matrix and parenchymal cells, blocking further aggregation and inflammatory activity of activated immune cells. Natalizumab is approved by FDA for the treatment of multiple sclerosis and Crohn's disease. Natalizumab is specifically indicated for inducing and maintaining clinical response and remission in adult patients with moderately to severely active Crohn's disease.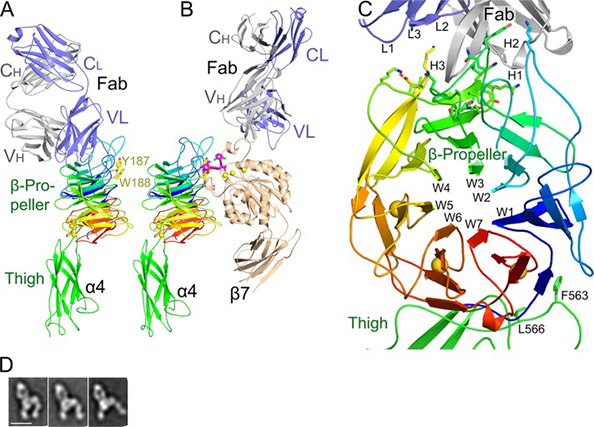 Figure 1. Overall Natalizumab complex structure (Yamei Yu,2013))
Our Services
At Creative Proteomics, we provide a package service to meet different needs of Natalizumab biosimilar analysis. We have established an analytical program according to the ICH Q6B guidance, including the method setup, validation of customer specific methods and release testing to support the development of Natalizumab biosimilars. Our services include but are not limited to:
Table 1. Natalizumab biosimilar analysis service at Creative Proteomics
Characterization of the protein primary structure and secondary structure
Confirming the amino acid sequence
Reconstruction of the primary structure of the entire polypeptide chain using overlapping peptides
Analysis of N- and C-terminal sequence heterogeneity
Determination of N- and O-glycosylation sites
Determine the number and location of the disulfide bond
Characterization of the glycosylation pattern
N-glycan mapping
O-glycan mapping
Quantification of sialic acid levels
Characterization of the physicochemical properties
Intact protein mass determination by mass spectrometry
Charge isoforms analysis by isoelectric focusing gel electrophoresis (IEF), capillary isoelectric focusing gel electrophoresis (cIEF), and Ion-exchange chromatography (IEX)
Aggregation analysis by analytical ultracentrifugation (AUC) or size exclusion chromatography with multi angle laser light scattering (SEC-MALLS)
Binding assays and bioassays
Binding measurements for alpha-4-beta-1 (VLA-4)
Alpha-4-beta-7 binding assay (flow cytometry)
Our Advantages
We offer extensive information about Natalizumab with our professional platform as well as analysis program, which includes protein primary structure, glycosylation pattern, and physicochemical properties.
Various methods are available, including mass spectrometry, bioinformatics, high performance liquid chromatography (HPLC), electrophoresis, etc.
Professional talents focus on data analysis. Our analysis program can combine with other techniques of our expertise in the field, so the professional analysis of Natalizumab can be easily obtained.
Creative Proteomics has long-standing experience in the analysis of different variants of Natalizumab originators and biosimilars. Our innovative approach and client management model ensure projects are managed efficiently and cost-effectively and delivered on-time. If you have any questions or specific requirements, please feel free to contact us.
Reference:
Yamei Yu, et al. How Natalizumab Binds and Antagonizes α4 Integrins. J Biol Chem. 2013 Nov 8; 288(45): 32314–32325
Our customer service representatives are available 24 hours a day, from Monday to Sunday.
Inquiry