Golimumab
---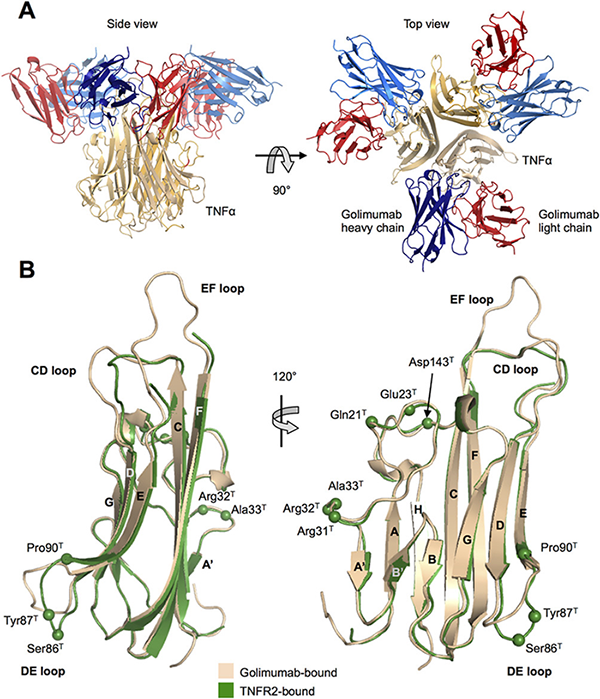 Figure 1. Overall structure of the TNFα: golimumab complex (Masatsugu Ono., 2018)
Golimumab is a new generation of humanized monoclonal antibodies against tumor necrosis factor alpha (TNF-alpha). The US FDA approves it for the treatment of moderate to severe rheumatoid arthritis (RA), psoriatic arthritis (PSA) and tonicity in adults. The use of golimumab can lead to the production of antibodies against golimumab. Golimumab is a human IgG1қ monoclonal antibody which is used as an immunosuppressive drug and marketed under the brand name Simponi. It works by blocking the action of TNF, a substance in the body that causes inflammation. Golimumab is sometimes used with another medicine called methotrexate (Rheumatrex, Trexall).
Our Services
At Creative Proteomics, we provide a package service to meet different needs of golimumab biosimilar analysis. We can provide structure analysis and physicochemical analysis for golimumab analysis. We offer a comprehensive range of methods to characterize and confirm protein structure, carbohydrate profile, post-translational modifications and impurities utilizing state-of-the-art techniques to meet the ICH Q6B scientific guidelines, contributing to an efficient streamlined development process.
This service includes different assays for protein quantification, the characterization of protein primary structure and secondary structure, as well as detailed analysis of N-glycosylation and protein modification, including the detailed look for the C-terminal lysine heterogeneity on the heavy chain.
Product-related impurity analysis is an important aspect for biosimilar process, which can be used to assess the impact on the safety and efficiency. We develop a professional platform containing mass spectrometry and chromatographic techniques to assess process impurities and product related impurity profiles.
Our Advantages
From the aspects of structure and function, we can provide top-notch services in the industry and perform the most advanced research.
Our services can be applied to various biopharmaceutivals, such as antibodies, vaccines, and so on.
We have modern instruments like multifunctional automatic protein immunoblot quantitative analysis instrument, Ultra-sensitive automatic ELISA detection instrument, Quaternary low pressure system liquid chromatograph to ensure the best results.
We have the most professional talents focusing on data analysis.
We are committed to delivering service excellence, with an in-house Creative Proteomics department, we are constantly adding to our existing portfolio of services to address market demands. Our innovative approach and client management model ensures projects are managed efficiently, cost-effectively and delivered on-time. If you have any questions or specific requirements, please feel free to contact us.
References:
1. Masatsugu Ono;et al. Structural basis for tumor necrosis factor blockade with the therapeutic antibody golimumab. Protein science.2018,27(6):1038-1046.
2. Bray VJ; et al. The Effectiveness of Intravenous Golimumab Administered Directly After Infliximab in Rheumatoid Arthritis Patients. Drugs in R&D. 2018,18(3): 211–219.
Our customer service representatives are available 24 hours a day, from Monday to Sunday.
Inquiry