G-CSF
---
Granulocyte colony-stimulating factor (G-CSF) is a 20 kDa glycoprotein that contains internal disulfide bonds, produced by different tissues to stimulate the bone marrow to produce neutrophilic granulocytes. It can stimulate the production, proliferation, survival, and function of neutrophils to enhance their bacteria-killing function. Functions of G-CSF are facilitated by receptors on the surface of responsive cells, regulating apoptosis and neurogenesis. During bacterial infection, G-CSF is produced to neutrophil production from their progenitors. And during the process, α-toxin can upregulate pathogenic ligand-induced TLR (toll-like receptors) signaling, such as the JNK (c-Jun N-terminal kinases) signaling pathway, leading to increased production of G-CSF from endothelial cells.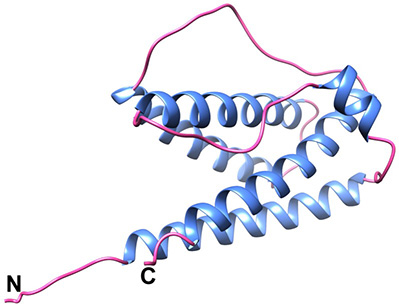 Figure1. Structure of recombinant human G-CSF (Schmitt M, et al. 2014)
The U.S. Food and Drug Administration (FDA) approved G-CSF for the treatment of congenital and acquired neutropenias and for mobilization of peripheral hematopoietic progenitor cells for stem cell transplantation. And a polyethylene glycol–modified form of G-CSF is approved for the treatment of neutropenias. There are a number of G-CSF biosimilars and biobetters on the market, such as Filgrastim, Lenograstim, Pegfilgrastim, etc. Filgrastim is a recombinant form of G-CSF and has a 175-amino-acid polypetide with two disulfide bridges, which is expressed in E.coli. Lenograstim, a variant expressed in Chinese hamster ovary (CHO) cells, represents a recombinant glycoprotein. Pegfilgrastim is a variant coupled to a polyethylene glycol (PEG) molecule.
G-CSF Analysis at Creative Proteomics
To develop a complete understanding of G-CSF originators, biosimilars and biobetters, Creative Proteomics is fully equipped with state-of-the-art platform for G-CSF analysis. Based on long-standing experience, Creative Proteomics can provide comprehensive services for G-CSF analysis, including but not limited to:
Volume determination
Bacterial endotoxin testing
Sterility testing
PH determination, opalescence and coloration
Biological activity testing
Protein identification
Protein concentration
Isoform pattern (IEF)
Proliferation Assay
Statistical analysis
Our Advantages
Creative Proteomics has set up an analysis program for G-CSF biosimilars in accordance with ICH Q6B guidelines.
At Creative Proteomics, we have experienced technicians and advanced technologies, such as western blotting, peptide mapping, etc.
We can deliver high-quality reports, including descriptions of experimental procedures and instrument settings, raw data, final results, etc.
At Creative Proteomics, our expert scientists have developed a suite of off-the-shelf assay packages to study for a range of biosimilar molecules and an integrated service to support biosimilar development. Creative Proteomics can provide high-quality and high-efficient analysis of different variants of G-CSF originators, biosimilars and biobetters. If you have any questions or specific needs, please do not hesitate to contact us.
References:
1. Takehara M, et al. Clostridium perfringens α-toxin impairs granulocyte colony-stimulating factor receptor-mediated granulocyte production while triggering septic shock. Commun Biol. 2019, 2:45.
2. Schmitt M, et al. Biosimilar G-CSF Based Mobilization of Peripheral Blood Hematopoietic Stem Cells for Autologous and Allogeneic Stem Cell Transplantation. Theranostics. 2014, 4(3): 280–289.
Our customer service representatives are available 24 hours a day, from Monday to Sunday.
Inquiry