Food Authenticity Analysis Service
---
Food Authenticity is not only misleads the consumers, but also harmful to health, religious, and ethical implications. Food Authenticity Analysis Service at Creative-Proteomics offers you a state-of-the-art Food Authenticity Analysis platform with highly experienced analyst undertaking the work. Scientists at Creative-Proteomics were aimed to help the customers to identify the authenticity food with the help of sophisticated analysis technicals coupled with the LC-MS/MS, Triple TOF High Resolution LC-MS/MS, NMR, and more.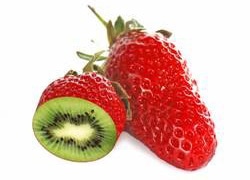 We are capable of:
Fish Authenticity Analysis
GMO free Food Authenticity Analysis
Chocolate Authenticity Analysis
Fruit identity Authenticity Analysis
Coffee adulteration Authenticity Analysis
Frozen versus fresh meat Authenticity Analysis
Herb and spice adulteration Authenticity Analysis
Starch Food Authenticity Analysis
Meat, Oils, Pasta and more Food Authenticity Analysis
We provide sophisticated analytical methods for food authenticity analysis.
Creative-Proteomics's analytical scientists are highly experienced and knowledgeable in the application of analytic techniques and analyses to a wide variety of food, food products and more. Experience, fast turnaround, clear concise written reports, and custom service are provided to help customers resolve your analytical and technical challenges.
Our customer service representatives are available 24 hours a day, from Monday to Sunday.
Inquiry