Biopharmaceutical Analysis
---
Biopharmaceutical refers to the pharmaceutical drug product manufactured in, extracted from, or semi-synthesized from biological sources. Biologics can be composed of sugars, proteins, or nucleic acids or complex combinations of these substances. These drugs are currently in widespread use for the treatment of various life-threatening diseases including cancer, autoimmune disorders and anemia. The complexity of biologics is far exceeding that of small molecule drugs. Hence, unraveling this complexity represents an analytical challenge. For the sake of making sure the biologics are correctly synthesized and modified, and maintain correct senior structures, the quality of biologics needs to be accessed. And its activity or potency must be tested before clinical research.
Biopharmaceutical Analysis at Creative Proteomics
Biological materials such as monoclonal antibodies are complex in structure. Creative Proteomics can provide experienced analytical workflows to help simplify your biopharmaceutical analysis.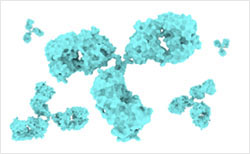 Protein therapeutics characterization solution
Based on high resolution protein characterization platform, Creative Proteomics can provide careful characterization of the molecules to ensure safety and efficacy.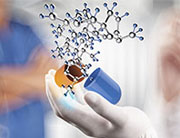 Protein therapeutics quality control analysis
Our protein therapeutics quality control analysis solution includes protein aggregation, determination of protein turnover rate, characterization of therapeutical protein deamidation and oxidation, protein PEGylation as well as terminal variants analysis.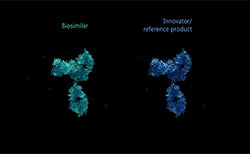 Based on proven workflows and capabilities, we offer services including protein biosimilar characterization, comparison of biosimilars and protein therapeutics, etc.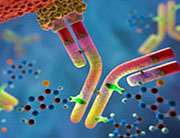 Characterization of antibody-drug conjugates
At Creative Proteomics, Hydrophobic Interaction Chromatography (HIC), Reversed Phase High Performance Liquid Chromatography (RP-HPLC) or LC-ESI-MS platform, is available for ADCs characterization.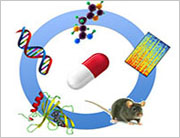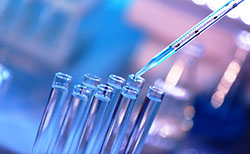 Creative Proteomics owns professional MS platform to detect, qualify and quantify NPS and other forensic drug compounds. We deliver complete forensic drug testing solutions to help you uphold result integrity.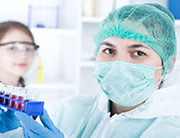 Our scientists utilize tandem mass spectrometry, an essential tool for clinical and biomedical research applications, to analyze clinical related products, including endocrinology and biomarkers analysis, and inborn errors of metabolism.
Advantages
Advanced MS analysis platform including Q Exactive MS, Fusion Orbitrap MS, and so on.
Personalized biopharmaceutical analysis solution related to challenging issues.
A detailed and professional technical report at the end of the project.
Based on professional knowledge and experienced staff, Creative Proteomics provides a wide range of biopharmaceutical analysis services in a time-saving and cost-efficient manner. If you have any questions or specific requirements, please feel free to contact us.
Reference:
1. Sandra, K., Vandenheede, I., & Sandra, P. Modern chromatographic and mass spectrometric techniques for protein biopharmaceutical characterization. Journal of Chromatography A, 2014, 1335: 81-103.
Our customer service representatives are available 24 hours a day, from Monday to Sunday.
Inquiry