Analysis of C-terminal Lysine Variants
---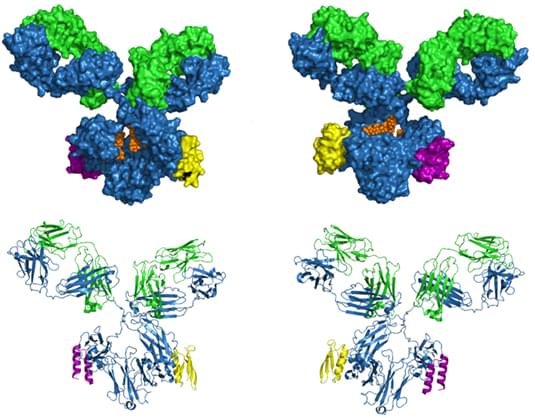 Protein therapeutics, produced with various biosynthesis systems, usually exhibit heterogeneity due to multiple post-translational modifications (PTMs) and chemical degradation. Both of them can potentially alter the structure and conformation, and affects the efficacy and safety of protein therapeutics. C-terminal lysine variants are one of the main sources for product heterogeneity during manufacturing. Lysine residues at the heavy chain C-terminus are often removed during cell culture, while incomplete cleavage leads to the generation of lysine variants and further results in charge heterogeneity. Although in the pre-clinical and clinical trials, the modification of C-terminal lysine has no substantial influence on protein structure, stability and functions, the characterization of lysine variant level is still quite essential to ensure the consistency of product quality.
C-terminal lysine cleavage is an enzymatic process catalyzed by basic carboxypeptidases (Cps), regulated by various factors, such as temperature, pH, duration, cofactors, activators and inhibitors, which proved to alter the activity and/or expression of basic Cps during the cell culture.
Creative Proteomics can provide robust and sensitive LC-MS platform for characterization of C-terminal lysine variants. Under the bottom-up strategy, the C-terminal sequence of the tested proteins would be intensively studied, for confirm the amino acid sequence by determining the accurate peptide masses. The pattern of C-terminal lysine variants can be used for Quality Control.
Our customer service representatives are available 24 hours a day, from Monday to Sunday.
Inquiry