Analysis of C-terminal Lysine Variants
---
Protein drugs are the most active and fastest-growing part of the current pharmaceutical research and development field. Recombinant protein therapeutics is different from small molecule drugs due to its structural specificity and protein molecule instability, so more strict control is needed in bio-synthesis, purification and storage steps. The instability of the protein is mainly concentrated at its C- and N-terminal, and the analysis of the variations at the C-terminus and N-terminus is particularly important.
What Is C-terminal Lysine Variant?
The C-terminal lysine variant is a common phenomenon in monoclonal antibodies and recombinant protein, and this modification was first reported more than a decade ago. It mainly manifests as variation in the presence or absence of lysine on the C-terminal of the heavy chain. Even though the C-terminal lysine residue may not contribute to the bioactivity, the degree of heterogeneity of C-terminal lysine variants reveals the manufacturing consistency and should be monitored for product consistency. Recently, several different analytical methods were used to analyze C-terminal lysine variant, for example, isoelectric focusing (IEF), capillary isoelectric focusing (cIEF) and reversed-phase HPLC. Now, matrix-assisted laser desorption/ ionization time of flight mass spectrometry (MALDI-TOF-MS) and liquid chromatograph mass spectrometer (LC-MS) are more popular because they are used to directly determine the relative percentage of C-terminal lysine contained in the original antibody.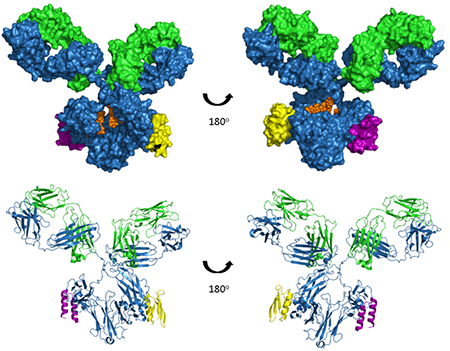 Figure 1. Schematic diagram illustrating C-terminal lysine-variants
Analysis of C-Terminal Lysine Variants at Creative Proteomics
At Creative Proteomics, we have developed a professional platform for analysis of C-terminal lysine variants that contains various techniques, including but not limited to:
Isoelectric focusing (IEF). IEF, also known as electrofocusing, is a method for separating diverse molecules by differences in their isoelectric point (pl). It is a kind of zone electrophoresis, which takes advantage of the fact that overall charge on the molecule of interest is a function of the pH of its surroundings and usually performed on proteins in a gel.
Capillary isoelectric focusing (cIEF). cIEF is a high-resolution analytical technique that allows the separation of protein/peptide mixtures, protein glycoforms and other charge variants according to their isoelectric point (pl). For purpose of establishing a pH gradient through the capillary, which permits protein/peptide separation, a voltage is applied to the anolyte and catholyte tanks (filled up with phosphoric acid and sodium hydroxide, respectively).
Reversed-phase HPLC (RP-HPLC). It is also called RPC or hydrophobic chromatography including any chromatographic method that uses a hydrophobic stationary phase. RP-HPLC performs on the principle of hydrophobic interactions, which originates from the high symmetry in the dipolar water structure and this method allows the measurement of these interaction forces.
These methods will generate data to show that charge differences exist between different lots of proteins, so that we can qualitatively verdict if the C-terminus of the protein has changed. In addition, by MALDI-TOF MS and LC-MS, the protein is fragmented regularly in the mass spectrum to obtain fragments of the protein peptide, and the spectrum is analyzed to obtain the C-terminal sequence of the protein. These methods can directly determine the relative percentage of C-terminal lysine.
Matrix-Assisted laser desorption/ ionization time of flight mass spectrometry (MALDI-TOF MS). MALDI-TOF MS is a new type of soft ionization biomass developed in recent years. It can be directly applied to evaluate the C-terminal lysine distribution of a recombinant monoclonal antibody.
Liquid chromatograph mass spectrometer (LC-MS). LC-MS is an analytical chemistry technique which combines the physical separation capabilities of liquid chromatography (or HPLC) with the mass analysis capabilities of MS to provide information about identity and quantity of lysine variants.
Creative Proteomics has spent decades of efforts to develop and explore protein analysis methods in protein structure as well as its kinds of variants. As a global company, we place a high value on effectiveness and innovation to deliver comprehensive solutions with the highest levels of quality. If you have any questions or specific needs, please don't hesitate to contact us.
Reference:
Dick Jr, et al. C‐terminal lysine variants in fully human monoclonal antibodies: Investigation of test methods and possible causes. Biotechnol Bioeng. 2008, 100(6): 1132-1143.
Our customer service representatives are available 24 hours a day, from Monday to Sunday.
Inquiry